Acorn Technology introduces LED junction temperature tester
Dec 7th, 2006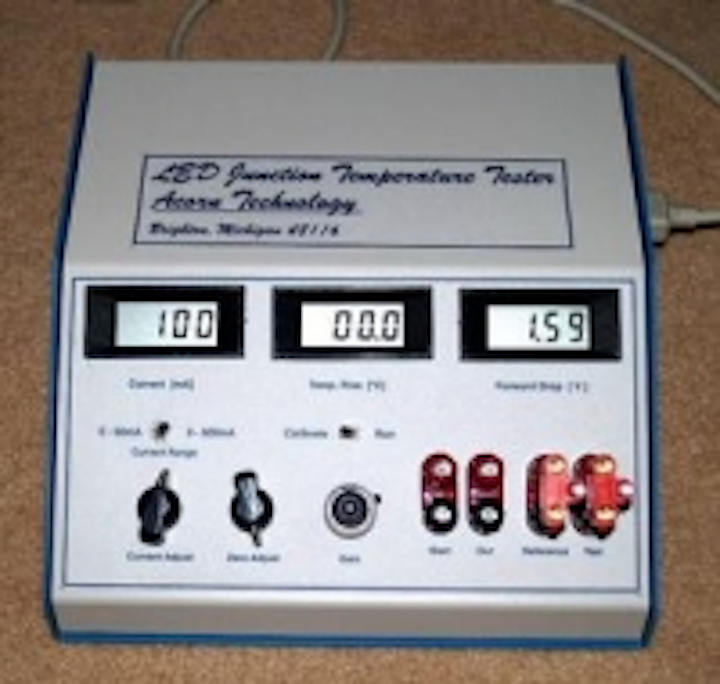 Date Announced: 07 Dec 2006
LED Junction Temperature Tester is an instrument designed to measure the differential temperature between the LED junction and ambient.
It uses the LED's own junction as the sensor. It also uses a reference LED to measure the ambient temperature. After a simple calibration procedure performed with the LED inside of an environmental chamber this tester can measure temperature rise with 0.1 deg.C accuracy.
Elevated junction temperature has a detrimental effect on the brightness, color accuracy and life span of the LED. This instrument can accurately measure LED junction temperature rise for discrete components as well as LED mounted in application.
The ability to measure junction temperature accurately can eliminate all guesswork normally associate with assessing the cumulative affects of all other temperature defining factors.
Contact
Acorn Technology
E-mail:kelvin@ledtemp.com
Web Site:http://www.ledtemp.com