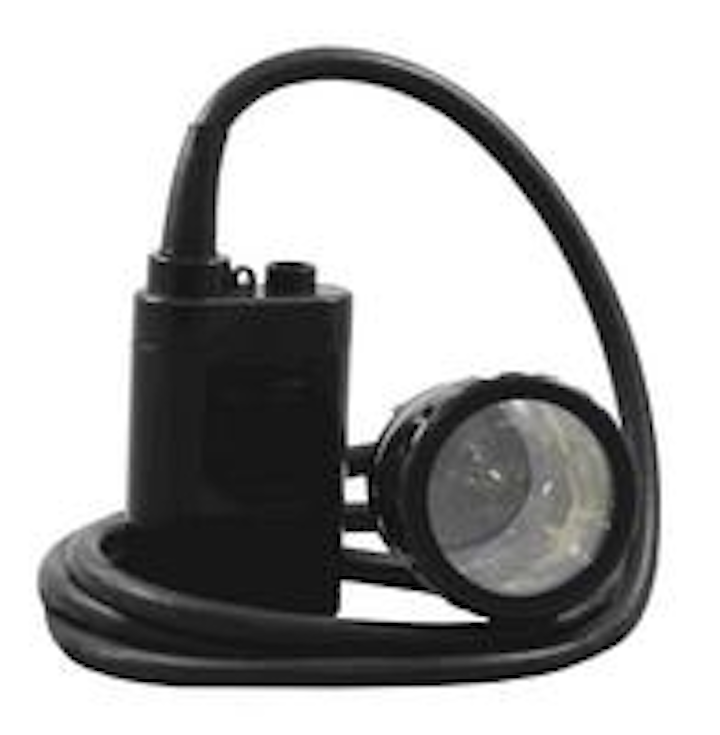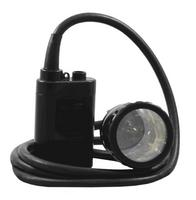 Date Announced: 13 Dec 2006
With 14 hours of high beam light output, CAO Group's new model KL8LM provides that extra level of safety needed for search and rescue and combat operations, as well as for inspection and sports venue applications.
The sturdy design is a no nonsense approach to portable lighting, consisting of a rechargeable lithium ion battery pack with a cable attachment to its LED light source. It is safe for use in almost any environment; small in size, light weight (500 total grams), while providing for a quick charge, low maintenance operation, featuring its long life light output.
The Model KL8LM is provided with a HI-LO switch. When on "HI", the unit has an available light output greater than 2000-lux luminance for up to 14 hours, while providing for up to 72 hours of emergency lighting when on "LO". The lights may also be specified with illuminance ranges of 900-1200, 1200-1600, or 1600-2000.* The lithium ion battery pack has an output of 3.7 volts at a capacity of 8AH rated for more than 500 charging cycles.
The CAO Group's new generation professional emergency portable light source, Model KL8LM, is available from stock in a choice of red, orange or black case colors and is very competitively priced.
The Luxem technology which underlies these new lamps is a fusion of multiple CAO Group patents, covering methods for LED packaging, heat management, heat sink arrangement, wide wavelength spectra generation, light beam shape management, and light intensity management by LEDs. The various patents form the basis for CAO Group's wide variety of optoelectronic, solid state lighting and signage, medical, dental and forensic products, manufactured in the company's four facilities in West Jordan UT and Beijing, China. Further information about CAO Group is available at www.caogroup.com, or by contacting the company at 4628 West Skyhawk Dr., West Jordan, UT 84084, phone 801-256-9282 or 877-877-9778, or fax 801-256-9287.
*Illuminance measured by the value of lux from 1 meter distance
# # # # #
About CAO Group, Inc.
CAO Group, Inc., under the direction of owner, president and CEO Dr. Densen Cao, PhD, offers design, integration and manufacturing of optoelectronic components, signage, and lighting products. This expertise is also utilized in end products for medical, dental, and forensic applications. Corporate headquarters, R & D and medical/dental manufacturing facilities are in West Jordan (Salt Lake City) UT. The company also owns low cost optoelectronic/electronic manufacturing facilities in China, which are ISO 9001 and TS 16949 certified. Detailed information about CAO Group and its products is at www.caogroup.com.
Contact
CONTACT: Jennifer Baker, Marketing Coordinator, Optoelectronics and Lighting Division 877-877-9778 (Jennifer.baker@caogroup.com) Laurence Kaufman, Kaufman Ryan Stral, Inc. Public Relations 312- 649- 9410 (LAK@bworld.com)
E-mail:Jennifer.baker@caogroup.com
Web Site:www.caogroup.com