DDP LED lamps designed to eliminate leakage current
Jun 5th, 2006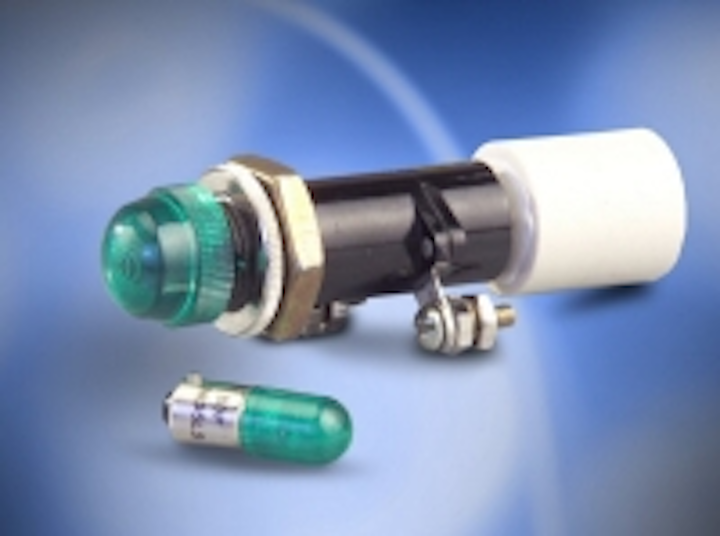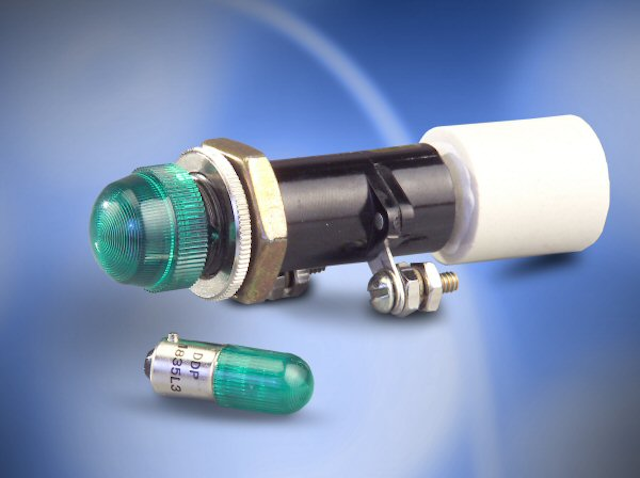 Date Announced: 05 Jun 2006
EL SEGUNDO, Calif. (May 30, 2006) — DDP, a leader in engineered LED solutions, has developed a series of lamp-based LEDs that feature built-in shunt resistors to reduce unwanted illumination caused by leakage current.
Well-suited for industrial environments, power generation, transmission, and distribution applications, the LS Series is designed to be a direct replacement for incandescent bulbs. LS Series lamps offer upwards of 100,000-hour life, shock and vibration resistance, low heat, and low power consumption.
"Burned-out incandescent bulbs can create safety concerns, require costly maintenance and repair, and result in significant downtime," said Tony Toniolo, DDP President. "Our LED lamps provide many years of high reliability, maintenance-free operation. DDP engineers designed-in shunt resistors to our products specifically for the unique environments they operate in."
According to Toniolo, there are several potential sources of leakage current in a typical circuit, including transient voltage from a relay or discharge from a capacitor. Certain programmable logic controllers (PLCs) may supply up to 5mA of leakage current in the 'off' state.
Because LEDs are so efficient, a current as low as 0.25mA can cause an LED to illuminate. The LS Series lamps incorporate parallel shunt resistors to bleed off residual current in the circuit that could otherwise cause a false 'on' indication.
DDP incandescent light replacement solutions are available in either standard or custom assemblies. Pricing for a standard 9mm MB LED lamp starts at $11.00. Samples are available from DDP with a lead-time of stock to one week.
For more information about DDP engineered LED solutions contact DDP at 445 South Douglas Street, El Segundo, CA 90245, visit www.powerlineleds.com, or call 800-421-6815,
About DDP
Established in 1970, DDP provides unmatched service and attention to customers in the form of engineering, innovative designs, LED prototypes, test and evaluation, and tailored LED solutions for specific indication and illumination applications.
Located in El Segundo, Calif., DDP's 45,000-square-foot manufacturing facility includes a flexible production line, a dedicated quality assurance department, surface-mount assembly equipment, a machine shop for prototyping and development, and an engineering lab for new product design and qualification. DDP is ISO 9001 certified, demonstrating its commitment to continuous improvement of products, processes, and responsiveness to the needs of customers.
Contact
Tony Toniolo President, DDP 800-421-6815
E-mail:tony@datadisplay.com
Web Site:http://www.powerlineleds.com