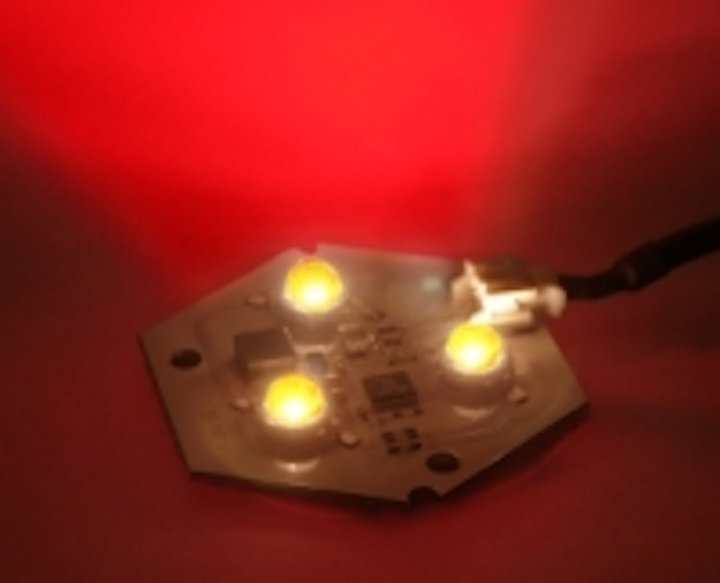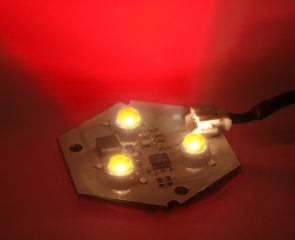 Date Announced: 12 Jun 2006
Optoga has developed three products where the LED has been integrated with the driver and control electronics; Felicia, Clara and Victor. These components can in turn be used and installed in all types of illumination.
Thanks to the reliability, size and energy efficiency, manufacturers of vehicles, interior design and other products that demand high standards have shown the highest interest in LEDs.
Compared with traditional light sources, the LEDs have considerably less energy consumption and do not contain any chemicals such as mercury and led that are harmful to the environment. This is in turn contributing to drastically decreased the adverse affect on the environment says Stefan Larsson, Optoga.
According to our business partners, the design benefits can be summarized as:
- Life span reliability
- Light exchange
- Simplicity
The Optoga LED modules with integrated drive electronics are offered in three different options all of them with input of 12-28 VAC:
Felicia is the smallest solution med integrated electronics. It is shaped like a hexagon and measures 35 mm from corner to corner. It contains one of the most powerful LED, 60 lm (white 6000K) and has an energy consumption of approximately 1,35W.
Clara is shaped like a hexagon and measures 50 mm from corner to corner. It contains three powerful LED's, emitting very high levels of light, 180 lm. The energy consumption is approximately 4W.
Victor is a linear construction and can be elongated by adding additional LED modules in series. Each ramp, which measures 140x25 mm, includes three strong Power LED's. The energy consumption is about 4W.
Lenses with a viewing angle of 10 - 45 degrees are then installed on the LED modules depending on desired intensity and shining of light needed.
Optoga was formed in November of 2004 and the company's staff has more than 30 years of experience and knowledge in electronic products. Optoga is developing and offering LED solutions to the Scandinavian illumination, vehicle and telecommunication industries. Through the research and development of products that have integrated LED's with drive electronics, the company has initiated the replacement of traditional light sources such as fluorescent lamps, light bulbs and halogen lamps.
Contact
For additional information, please contact Optoga's President Stefan Larsson via e-mail Stefan@optoga.se or telephone +46 589 19770
E-mail:stefan@optoga.se
Web Site:http://www.optoga.com