Staging Dimensions unveils LED Pixel Panel
Sep 7th, 2006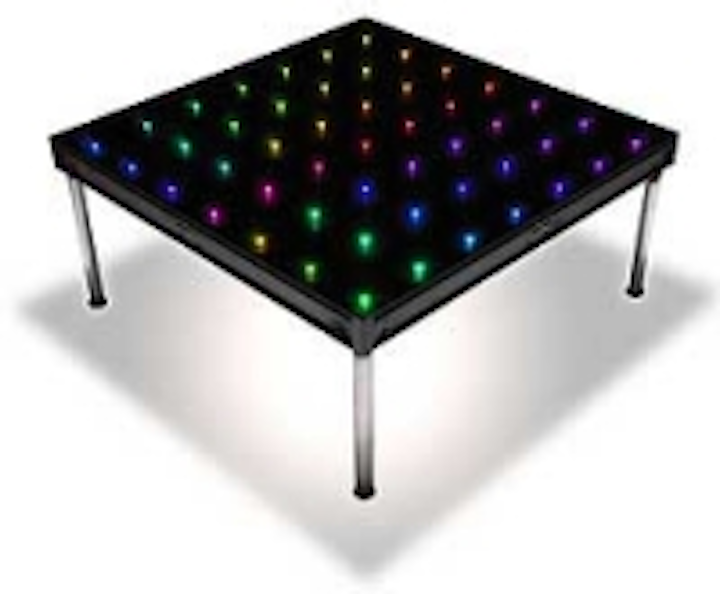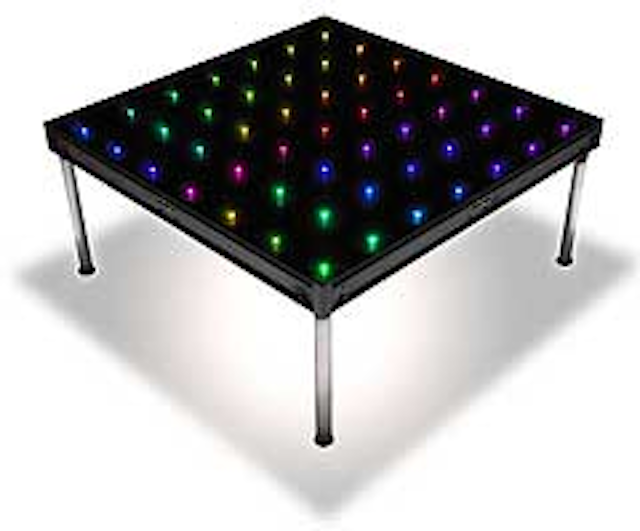 Date Announced: 07 Sep 2006
The Pixel Panel™ by Staging Dimensions, Inc., is a 4' x 4' clear or frosted 1"-thick plexi top staging panel which incorporates the most advanced programmable LED technology.
Using a grid of individually addressable tri-color LED nodes, these modular interlocking staging panels allow you to create your own video imaging design or utilize the pre-programmed library.
Pixel Panels™ are complete staging panels which support a weight load of 150 lbs per square foot and require no sub-floor.
Pixel Panels™ are structural, portable light surfaces and, in addition to the standard 4' x 4' dimension, can be constructed in virtually any shape or size to fit your needs.
Contact
Staging Dimensions, Inc. 67 Industrial Blvd. New Castle, DE 19720 866-591-3471 - Toll Free 302-328-4100 - Phone 302-328-1034 - Fax
E-mail:sales@stagingdimensionsinc.com
Web Site:http://www.stagingdimensionsinc.com