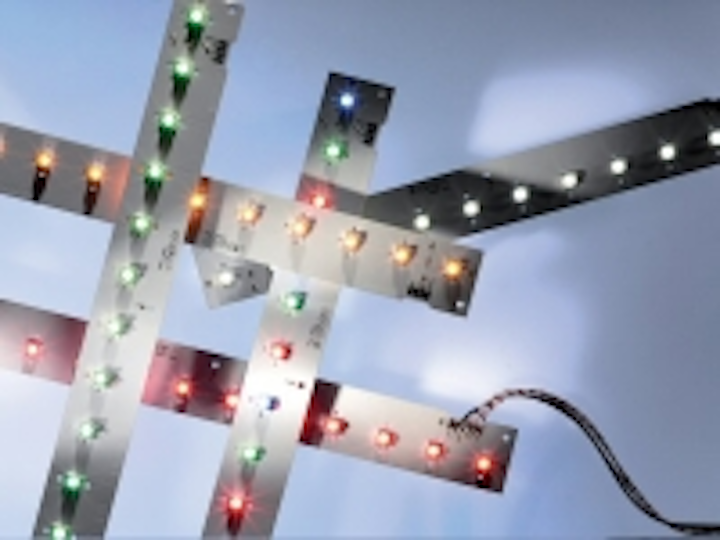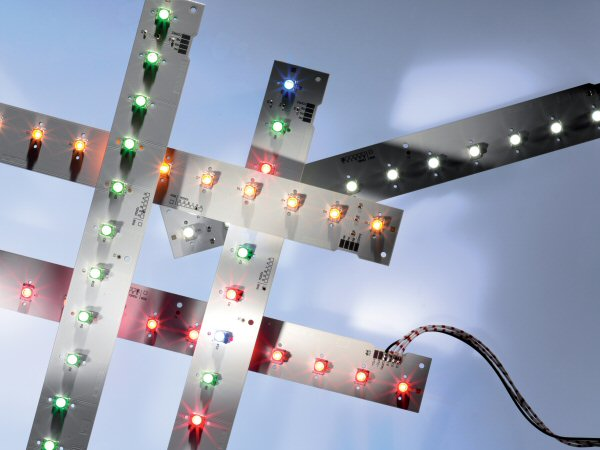 Date Announced: 30 Nov 2006
New Space for Lighting Experiments: LEDLine High Power
The High Power Module series by VS Optoelectronic has excellently established on the market and is used in lamps, architecture, furniture or as light marks. In the framework of complementing their comprehensive range of offers, VS Optoelectronic has now expanded the series by a line-shaped module.
The module integrates 12 highly light-intense Cree XLamp LEDs. With their light efficiency of up to 52 lm/W, the LEDLine High Power is thus especially suitable for installation in lamps. By the use of different refractive optics, different viewing angles can be achieved.
In connection with the provided colours blue, green, red and white, the LEDLine High Power offers a variety of experimental variation possibilities for individual lighting arrangements.
Ready to be installed in LED High Power Modules: New LED Constant-Current Source
The range of constant-current source products has been completed. In addition to the 350mA/6W and the 350mA/11W driver which have been developed exclusively for operation of the Cree XLamp LEDs, now a constant-current source with 1.050mA/19W is offered which has especially been designed for operation of the new LEDLine High Power Modules by VS Optoelectronic.
By this expansion, the company perfectly round off its range of products and expands the possibilities of use for the High Power products because the driver can easily be integrated into existing housings due to its compact design.
About VS Optoelectronic
Today, VS Optoelectronic belongs to the Panasonic Electric Works Vossloh-Schwabe Group. With more than 25 years of experience in the field of LED technology, VS Optoelectronic forms the competence centre for LED technologies within the PEWVS Group. The company seated in Kamp-Lintfort has for years been a trend-setter in research and development as well as in the procession of light-emitting diodes and LED chips. Now, VS Optoelectronic's range of products includes more than 4,200 optoelectronic components for various applications. The performance spectrum of the LED products covers all brightness classes, colours and shapes.
In addition to the high-quality lighting technology, VS Optoelectronic, above all, also offers customised solutions and modules for individual applications. VS Optoelectronic is certified according to ISO 9001 and ISO 14001.
Contact
Vossloh-Schwabe Optoelectronic GmbH & Co. KG Kamp-Lintfort, Germany Telephone: +49 (0) 28 42 / 98 02 09 Telefax: +49 (0) 28 42 / 98 02 99
E-mail:vertriebvsw@vsw.vossloh-schwabe.com
Web Site:http://www.vs-optoelectronic.com