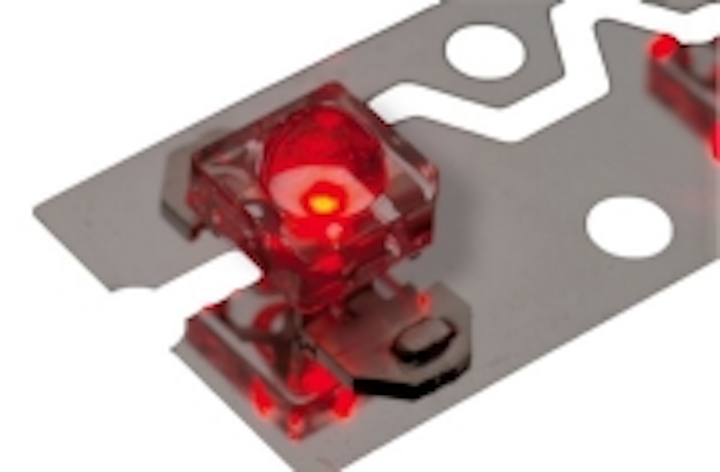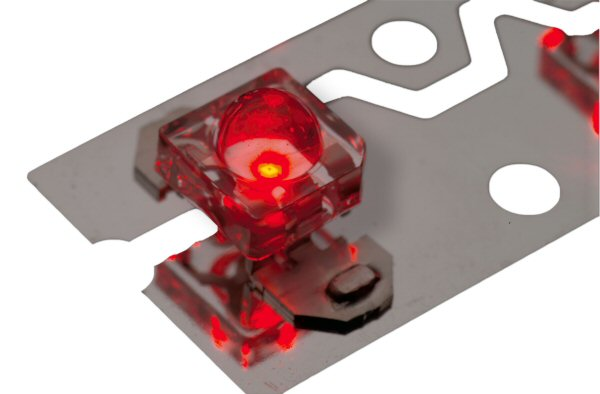 Date Announced: 09 Nov 2006
Philips Lumileds Delivers Auto Industry's First LED Designed and Rated for Resistor Drive Applications
SnapLED™ 150 LEDs Reduce Costs and Engineering Complexity in Rear Combination Lamps
SAN JOSE, Calif. -- Philips Lumileds today announced new SnapLED 150 LEDs specifically designed, qualified, tested and binned for use in automotive dual drive-current applications such as rear combination lamps that provide both stop light and tail light functionality.
The new SnapLED 150 parts simplify the engineering process and remove the need for more costly pulse-width modulation (PWM) circuits and eliminate the "flicker" that can be seen in some lamps when this type of circuit is employed.
The visual difference between a tail lamp and stop lamp is a direct result of the current applied to the LED — the lower the current, the less light output. Technology advancements in the LED die and package for SnapLED 150 deliver stability at very low currents, as low as 5mA, and improved lifetime at all drive currents. These advancements resolve the technical issues that made resistor drive difficult.
Eliminating the pulse width modulation circuit removes the cost and complexity of the PWM solution and results in a system that does not exhibit any of the "flicker" that is sometimes noticeable in rear combination lamps.
"We have never accepted that the technology hurdles preventing resistor drive circuits for RCL applications could not be solved," said Jason Posselt, Automotive Marketing Manager at Philips Lumileds. "The new SnapLED 150 products enable resistor drive circuits and fundamentally improve the engineering process and lower costs for rear combination lamps.
"Coupled with SnapLED's unique clinch technology that enables dimensional design, SnapLED 150 will lead where lower system costs, high performance and design flexibility are critical."
Continued technology innovation and improvements as well as a dual-current complex binning structure developed by Philips Lumileds for the SnapLED 150 program will further stimulate LED implementation in the automotive rear combination lamp market.
The automotive industry currently manufactures approximately 4 million vehicles per year that utilize Philips Lumileds' SnapLED in rear combination lamps — a number that's expected to grow substantially as system costs decrease and LEDs are implemented in more cars and trucks.
About Philips Lumileds Lighting Company
Philips Lumileds Lighting Company is the world's leading high-volume manufacturer of power LEDs and a pioneer in the use of solid-state lighting solutions for everyday purposes including automotive lighting, camera flash, LCD televisions, portable lighting and general lighting. The company's patented LUXEON® Power Light Sources are the first to combine the brightness of conventional lighting with the small footprint, long life and other advantages of LEDs. Philips Lumileds also supplies core LED material and LED packaging, and manufactures billions of LEDs annually. The company is headquartered in San Jose, California, with operations in the Netherlands, Japan and Malaysia and sales offices throughout the world. For more information, contact Philips Lumileds Lighting Company at 408-964-2900 or visit www.philipslumileds.com.
Contact
Philips Lumileds Lighting Company Steve Landau, WW Marcom Manager, 408-964-2695
E-mail:steve.landau@philips.com
Web Site:http://www.philipslumileds.com