Anders offers Osram OLED reference design kit
Nov 8th, 2006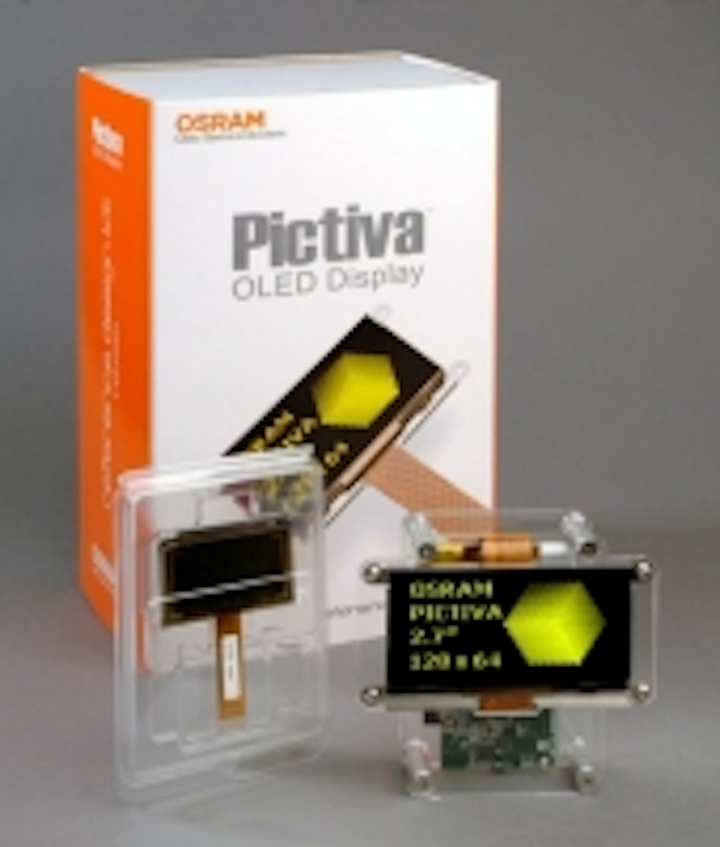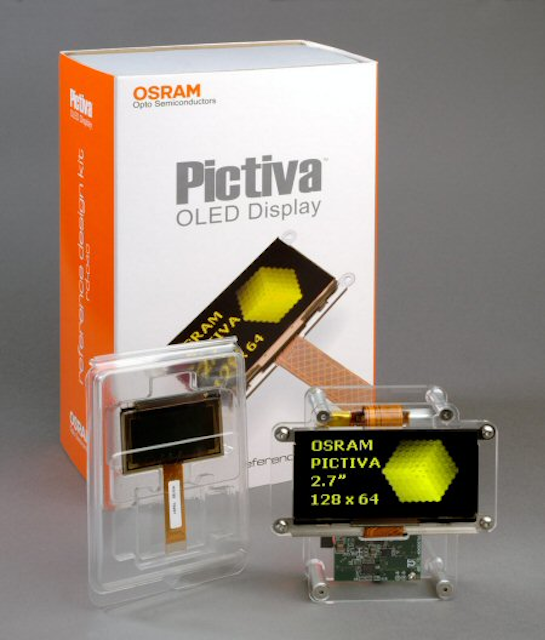 Date Announced: 08 Nov 2006
Anders Electronics, the specialist supplier and designer of display solutions, has introduced a new evaluation and reference design kit for OSRAM Pictiva™ organic light emitting diode (OLED) displays.
The new kit will accelerate adoption of low-power, ultra-low-profile displays in embedded applications including consumer and industrial, scientific, and medical (ISM) products.
As well as all the hardware necessary to prototype a user interface using OLED technology, the RD-040 Reference Design Kit also comprises a battery charger, reference design CD and an evaluation CD for the Keil µVision2 compiler.
The kit includes 2 sample OSRAM Pictiva displays in 128x64 resolution, allowing engineers to quickly verify designs by powering-up, testing and displaying images on the screen. The samples include a 1.6-inch OLED display, and a 2.7-inch display, available as standard in green or yellow when bought separately.
Designers will also find this kit helpful when developing applications based on other displays in the OSRAM Pictiva range. Designers working with embedded designs will appreciate OLEDs for their compact dimensions, low profile, low-power consumption, high brightness, and the versatility to present graphics and alphanumeric characters, still images or video in monochrome or full colour.
Additional resources included in the kit to enable engineers to quickly complete all aspects of a user interface implementation include schematics, gerber files and bill of materials for the included reference designs, as well as application software and source code for firmware. There are also complete instructions for reference design handling and operation.
Several additional application notes are included, describing practical aspects of Pictiva implementation, including driver register set-up, text and graphics generation, bitmap operations, and optimisation of Pictiva OLED displays. These resources are particularly valuable to developers who are new to OLED display technology, and may not have access to in-house experience or existing IP.
Contact
Mike Caddy, Product Manager Displays Anders Electronics plc Bayham Place, London, NW1 OEU, UK Tel: +44 (0)207 380 8181
E-mail:oled@anders.co.uk
Web Site:http://www.anders.co.uk