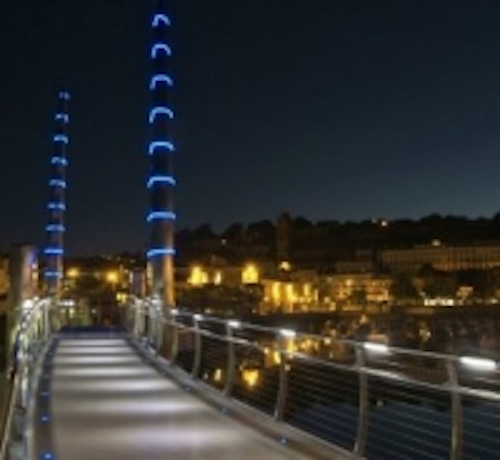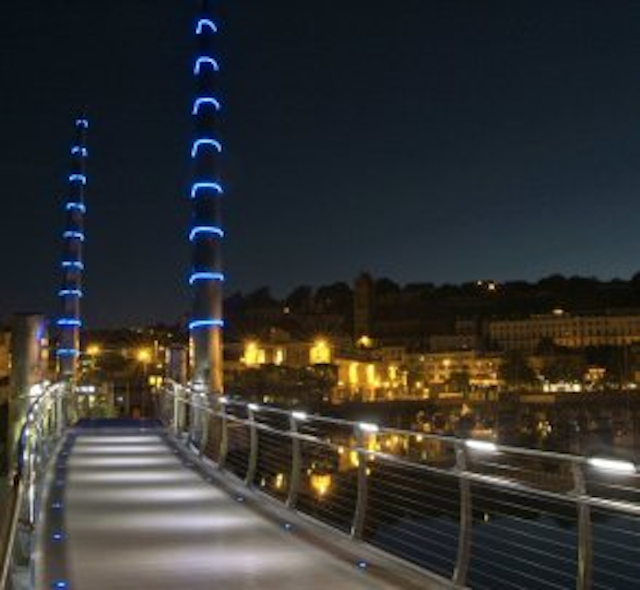 Date Announced: 10 Nov 2006
Torquay's re-developed harbour and marina comes to life after dark with new LED handrail lights commissioned by Torbay Council and installed by The Great British Bollard Company.
Renowned for their quality street furniture, The Great British Bollard Company selected PLM's new handrail light to install into their pedestrian handrail to help create the spectacular backdrop.
PLM's innovative and unique handrail light was chosen for its stylish design using energy-conscious LED technology. The 24V DC system, designed to fit British standard handrails, is safe and cool to touch, easy to install, requires no maintenance, and is extremely durable.
PLM's handrail light is CE marked and designed to run from PLM's range of universal input switch mode power supplies.
The finished project has helped to create a stunning feature in Torquay, the combination of product selection, good design and good installation have culminated in a project that all concerned can be proud to be associated with.
Contact
For further details on the handrail light please visit www.plmgroup.co.uk or contact PLM on 01562 66441 or info@plmgroup.co.uk
E-mail:info@plmgroup.co.uk
Web Site:http://www.plmgroup.co.uk