Enfis launches Uno and Quattro light engines & arrays
Nov 21st, 2006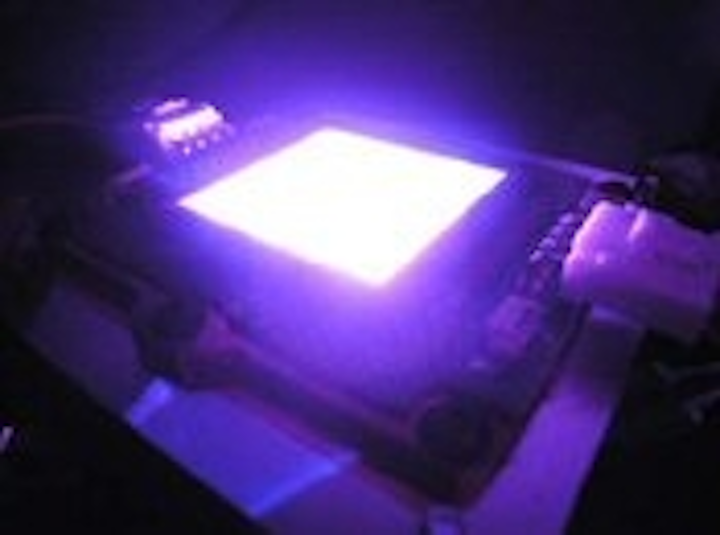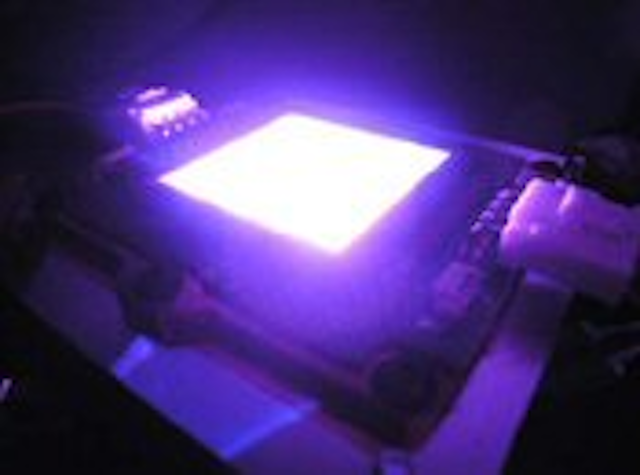 Date Announced: 21 Nov 2006
Enfis formally launched a range of high performance LED Light Engines and Arrays to the open market. Enfis' light engine products are available in two platforms, the QUATTRO and the UNO.
The QUATTRO is Enfis' premium high output product rated at 200 Watts and emitting 3500 lumens. The QUATTRO is a 16cm
2
array containing up to 1600 RGBA high power LED chips and is driven by Enfis' own proprietary drive circuitry.
With the QUATTRO it is possible to select a colour output from a palette of 4 billion colours near instantaneously via a digital interface, DMX or DALI protocols.
The QUATTRO Light Engine intelligently measures light output as well as the thermal load of the array and guarantees optimum performance and colour temperature. This product is expected to revolutionize the architecture and entertainment lighting markets.
Enfis claim that this is the brightest SMART LED array available to the markets and has been made viable through Enfis proprietary array and light engine technology.
Shaun Oxenham, CEO of Enfis, said about the launch, "These products have been four years in the making, and we at Enfis are delighted to see the QUATTRO and UNO products going to the market now, as there is clearly a high demand for reliable, plug-and-play light engines that can deliver the promise of Solid State Light."
Enfis also launched their smallest array, the UNO, which is <1cm
2
and is brighter than competitor's products that have four times the footprint of the UNO. The UNO is available from 18 Watts to 36 Watts from UVA through to IR and White, and comes in a plug and play light engine format with integrated drive electronics and thermal management system in a compact and easy integrate unit.
Dr Gareth Jones, CTO of Enfis said, "These are the first products to be offered to the general market for lighting and specialist applications. The high power density and colour changing SMART array technology offers our customers a range of truly versatile and flexible light sources based on energy efficient, long life solid-state lighting technology."
Enfis expects this product to dominate specialist lighting applications, entertainment/architecture lighting, and industrial and medical illumination applications. The UNO light engine is also available in a portable version for high performance flashlight roles such as security or sensing applications.
Contact
Enfis Ltd, Technium 2 Swansea Waterfront, Swansea SA1 8PJ United Kingdom Tel: +44(0)1792 485660 Fax: +44(0)1792 485537
E-mail:info@enfis.com
Web Site:http://www.enfis.com