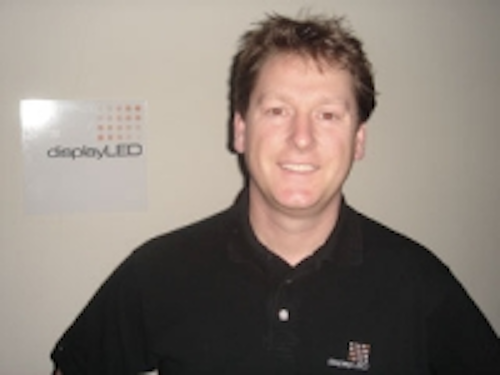 Date Announced: 10 Jan 2006
Guy Horrigan, LED screen expert, joins the displayLED team as the company grows from strength to strength. displayLED offers purchasers a choice of many different manufacturers and models, advising impartially on the best model for a particular application, the most appropriate previously owned screen for price sensitive ventures, and brings the right people together for rental projects.
"People are always looking to maximise their budgets," says Horrigan. "It's a world-wide market in which there is clearly a demand for an expert broker to match the right equipment to the right buyer and I am delighted to be joining Graham in this venture."
Guy Horrigan has been involved in the LED screen business for over 8 years. Beginning his career with Invision, the UK's first giant screen manufacturer, he headed-up their stadium sales team who provided systems for Celtic FC, Aston Villa FC and Leeds United AFC.
Leading on from this, Horrigan joined Lighthouse where he developed AV rental and fixed installation markets in the UK & Europe. With a reputation for developing innovative commercial arrangements to assist customers' screen acquisitions; he has been involved in some of Europe's most prestigious projects.
Further career highlights include "We Will Rock You" musical installations in the UK, Cologne, Las Vegas & Australia, the npower Test Match Cricket screens and Reuters' new Head Office installation featuring two giant SMD video displays and a 102m long LED 'ticker' - the biggest in Europe.
"I am equally delighted that Guy has joined the team. The combined experience within displayLED spans sales, marketing, technical support and project management at an extremely high level," explains Burgess. "This means that whatever a client might want – be it a previously owned screen, a new one, or help putting a rental project together - we're in the perfect position to find the screen that will best fit their needs. And our technical expertise means that we can help them right the way through the process from initial advice, through project management and installation to maintenance in the years to come."
The company's business hub is its website, www.displayLED.com, which carries details of screens available for purchase, as well as advice and background information to help potential buyers in their choice.
Contact
For further information contact info@displayled.com
E-mail:info@displayLED.com
Web Site:http://www.displayLED.com