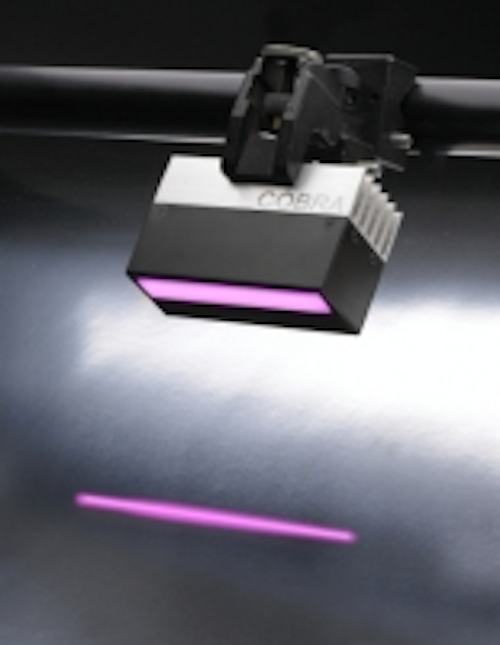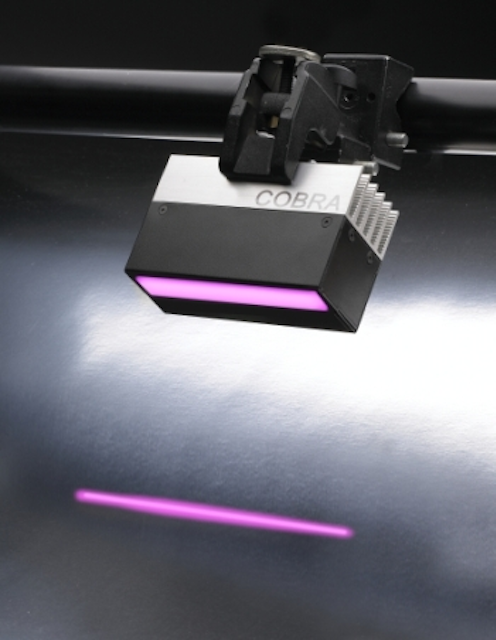 Date Announced: 24 Jan 2006
StockerYale introduces a wide range of UV LED illumination products, including the UV COBRA™ Linescan Illuminator and new UV LED Arealight which emit from 375 to 395 nm.
Applications include fluorescence spectroscopy, UV curing of epoxy and ink, UV tracing, and fluorescence contrast in machine vision. Our proprietary encapsulation materials and techniques allow for a substantial improvement in LED lifetime over more conventional UV LED technologies.
Our success with LED illumination is due to specialized expertise in a number of areas, including the selection and/or design of thermally efficient substrates, the design of lensing and diffuser systems, the design of cooling systems for extremely high power illuminators, and the science of LED lifetime.
We are cognizant of the newest and upcoming LED semiconductor technologies, and incorporate them into our products in order to provide unique, state-of-the-art illuminators for high-performance applications.
Contact
Tel: 603-893-8778 or 800- 843-8011 Fax: 603-893-5604 E-mail: leds@stockeryale.com
E-mail:rkaba@stockeryale.com
Web Site:http://www.stockeryale.com