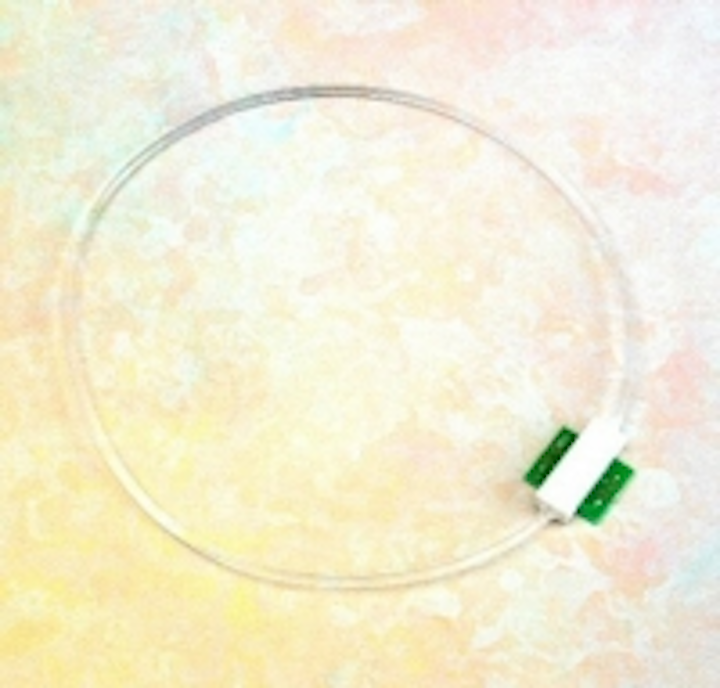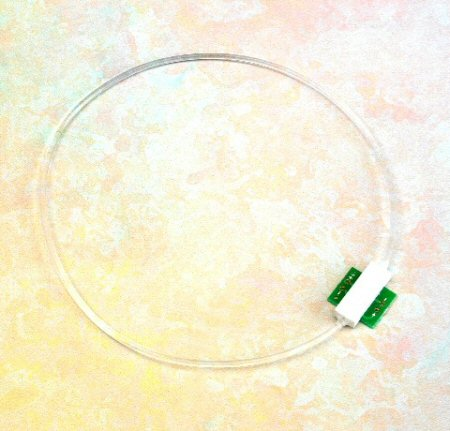 Date Announced: 30 Aug 2006
-- Ready-to-Use Flexible Light Strip Offers Uniform Light Radiation, Bends Easily to Fit Any Design
Böblingen, Germany -- Avago Technologies, the world's largest privately held semiconductor company, today announced a new family of decorative flexible light strip modules for a variety of consumer and industrial applications. Avago's ASMT-Lx50 and Lx60 are the industry's first light strip modules that can be bent into any shape that a designer can imagine without affecting performance. The thin flexible light optical light strips, which provide a bright "neon wire" effect, come pre-assembled and provides designers with an unlimited range of decorative lighting possibilities.
Avago's family of light strips is ideal for electronic product designers to add decorative trim around computer mice, and portable hand-held devices such as cellular phones, MP3 players and games. These flexible light strips are available in red, green, blue and white illuminated colors, in 1.0- or 1.4-mm diameters, in linear or loop configurations. The lengths range from 10 cm to 50 cm (30 cm for 1.0-mm diameter) and offer nearly constant illumination over their entire length.
Competition in the consumer electronics market means that product differentiation through aesthetics has become nearly as important as differentiation though performance. For that reason, manufacturers are working on enhancing the appearance of their products, and decorative lighting is an excellent product differentiator. The flexibility, easy incorporation in manufacturing and striking appearance makes Avago's flexible light strips an excellent choice for product differentiation through illumination.
The ASMT-Lx50 and ASMT-Lx60 are designed for maximum light extraction from their internal surface-mount LEDs to the light strip. The complete modules are available for operation at 5, 9 or 12 V.
Features
· Available in two "plug-and-play" versions: linear, with a 14 mm by 11 mm through-hole mounting LED illumination assembly on each end, and as a loop with a single 14 mm by 11 mm illuminator containing two LEDs
· Easy installation helps lower design costs -- eliminates concerns over optical and mechanical coupling, which add complexity and cost to applications
· Offers consistent brightness and color output
Availability
Avago's ASMT-Lx50 (linear) and ASMT-Lx60 (closed loop) flexible light strip modules are custom-configured for length, diameter, color and voltage. Complete information is available now through Avago's direct sales channel.
Avago LED and Display Solutions
Avago Technologies is one of the largest producers of visible LEDs in the world and ships billions of products annually. Known for its LEDs performance, efficiency and reliability, Avago offers an extensive portfolio of products at globally competitive prices. These LEDs and displays are offered in an array of color, package and viewing options that address a wide range of applications, including automotive, industrial, electronic signs and signals, consumer electronics and mobile phones. Key products include power LEDs, surface-mount LEDs, LED flash, through-hole lamps, seven segment displays, dot matrix displays, alphanumeric displays, light bar and bar graph arrays, color sensors and illumination and color management IC solutions. More information is available at www. Avagotech.com/led.
About Avago Technologies
Avago Technologies is the world's largest privately held semiconductor company, with approximately 6,500 employees worldwide. Avago provides an extensive range of analog, mixed-signal and optoelectronic components and subsystems to more than 40,000 customers. The company's products serve four end markets: industrial and automotive, wired networking, wireless communications, and computer peripherals. It is recognized for providing innovative, high-quality products along with strong customer service and the industry's best on-time delivery. Avago's heritage of technical innovation dates back 40 years to its Agilent/Hewlett-Packard roots.
Contact
Avago Technologies Literature Service, Ref.-Nr.: PRAV06052 Phone: +49 (0) 64 41 / 92 46 0 Fax: +49 (0) 64 41 / 92 46 46
E-mail:info@promotionteam.de
Web Site:http://www.avagotech.com/led