Permlight unveils Enbryten InWall LED recessed fixtures
Mar 21st, 2006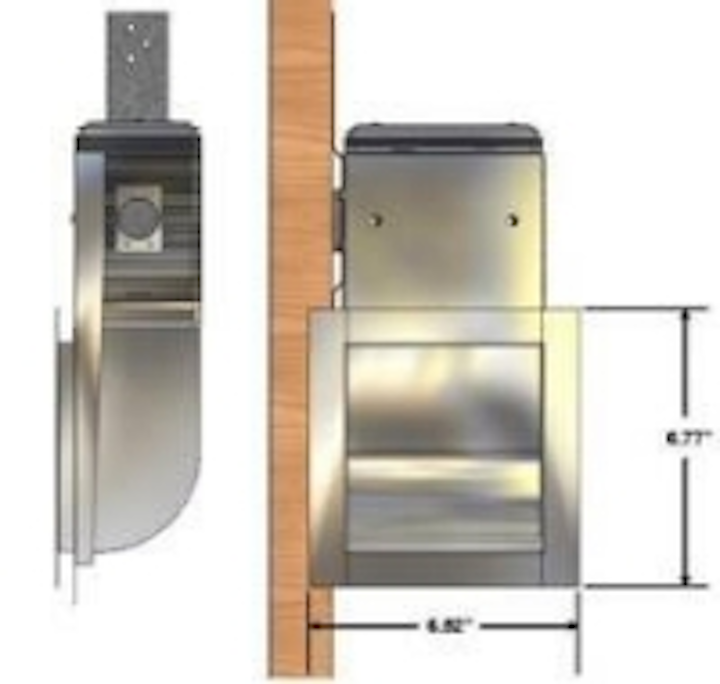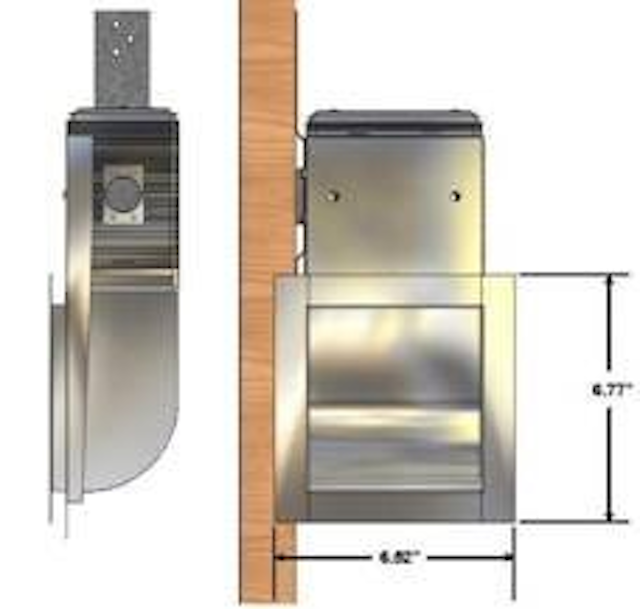 Date Announced: 21 Mar 2006
Permlight Introduces Enbryten InWall LED Recessed Fixtures for Homes, Hotels, and Theater Applications
Tustin, CA – Monday, March 20, 2006– Permlight Products, a manufacturer of LED lighting for Residential, Signage, Marinas, and Performing Arts/Theater applications, has announced the introduction of its line of Enbryten InWall LED luminaires for lighting hallways, stairwells, and bathrooms in homes, theaters, and hospitality applications.
The ENBM Series is a 15 Watt Recessed indirect luminaire that mounts into a wall or ceiling for indirect lighting of a surface perpendicular to the installation plane. Using nine (9) 1 Watt Warm White XLamp LEDs from Cree, the modular system can also be configured with any LED color and multiple intensities depending on the application. Each ENBM is available standard with line voltage dimming technology that requires no external or remotely mounted transformers or power supplies.
"Permlight continues to expand its award winning line of Enbryten LED luminaires," commented Michael Webb, VP of Business Development. "The InWall fixture for interior hospitality hallway applications complements our line of award winning signage products for illuminating external signage and architectural features of hotels."
The company's Enbryten line was awarded Greenspec's Green building product of the year award in 2005 and its signage products used on the Intercontinental Hotel in Vienna won sign of the year award in Europe.
The ENBM is designed for steel or wood construction applications and mounts to framing studs as would a normal electrical junction box. The self enclosed junction box encloses wire connections, the line voltage dimmable power supply, and the replaceable thermally managed LED module technology.
The patented product ensures that the LEDs are run cool for long lifetime applications. The product comes with a 3 year warranty and features Permlight's replaceable PX module technology that allows users to replace LED modules with a Philips screwdriver.
"We are pretty excited about the acceptance we have had on early installations of our Enbryten LED InWall fixtures by lighting designers and hotel chains," said Manuel Lynch, President and CEO of Permlight. "Whether you want to indirectly light a floor, the ceiling, or a wall – this versatile fixture will replace problematic incandescent and halogen systems and will lead the way to a mercury-free lighting experience in hotels by replacing fluorescent."
Lynch also commented that effective February 9, 2006 under California Title 22 that it is now illegal to dispose of compact fluorescent in standard trash receptacles. "Our LED systems are competing with their fluorescent counterparts both in fixture cost, longer lifetime, and State and Federally mandated disposal laws and the associated cost."
The ENBM Series is available in any color LED lighting, multiple trim colors (plating and powder coating), and input voltages of 120VAC, 240VAC, and 277VAC. In quantities of 100 the ENBM series sells for $125.00 each.
Contact
Michael Webb Tel: (714) 508-0729
E-mail:mwebb@permlight.com
Web Site:http://www.enbryten.com