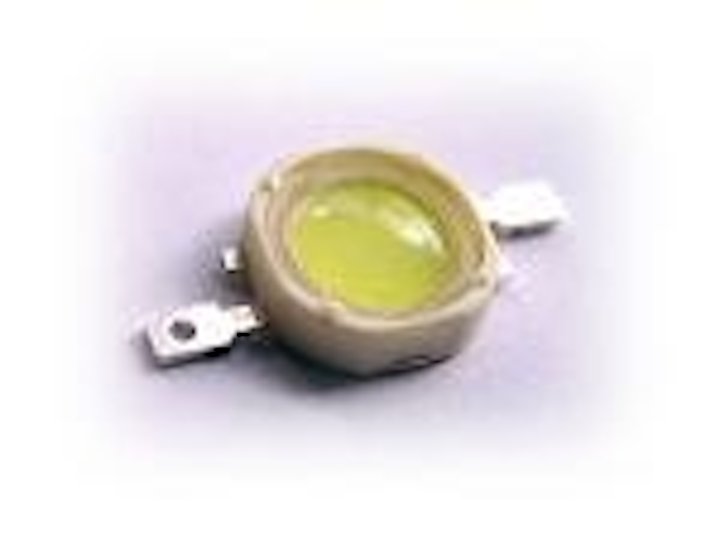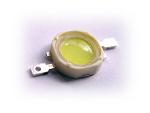 Date Announced: 09 Mar 2006
In furthur deveopment of products to meet market demand, American Opto Plus is proud to announce the full production capability of 1, 3 & 5 Watts Single Package Power LEDs. Available in both Emitter or with MCPCB Star package. Lens packages availble for narrow angle applications.
Features:
- High Flux per LED
- Very long operating life(up to 100k hours)
- Available in White, Warm White, Green, Blue, Amber, Red-Orange and Red
- Lambertian or Collimated Radiation Pattern
- More Energy Efficient than Incandescent and most Halogen lamps
- Low Voltage DC operated
- Cool beam, safe to the touch
- Instant light (less than 100ns)
- No UV
- Superior ESD protection
- Soldering methods: IR reflow soldering and Hand soldering
3 Watt LED brightness can reach typical of 80 lm, 5 Watt LED reach typical of 150 Lm per device to maximize single spot usage. Unlike most high power devices in the market, these packages by AOP can pass standard soldering temperature of 230 C for 10 seconds without damage.
Specifications located at:
1 Watt - http://www.aopled.com/catalog/PU-1WXX.pdf
3 Watt - http://www.aopled.com/catalog/PU-3WXX(v1-1).pdf
5 Watt - http://www.aopled.com/catalog/PU-5WXX.pdf
Contact
American Opto Plus 1206 E. Lexington Ave. Pomona, CA 91766 Tel:909-465-0080 Fax:909-465-0130
E-mail:ewu@aopinc.net
Web Site:http://www.aopled.com