Single SMD LED provides 360 degrees viewing angle
Mar 9th, 2006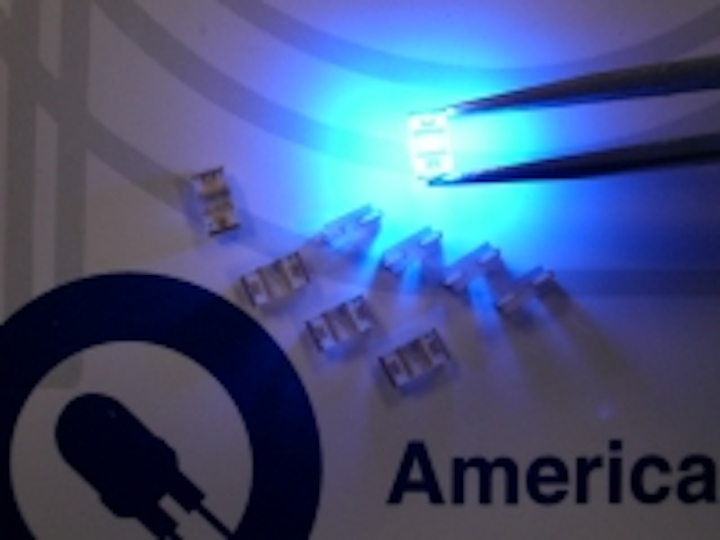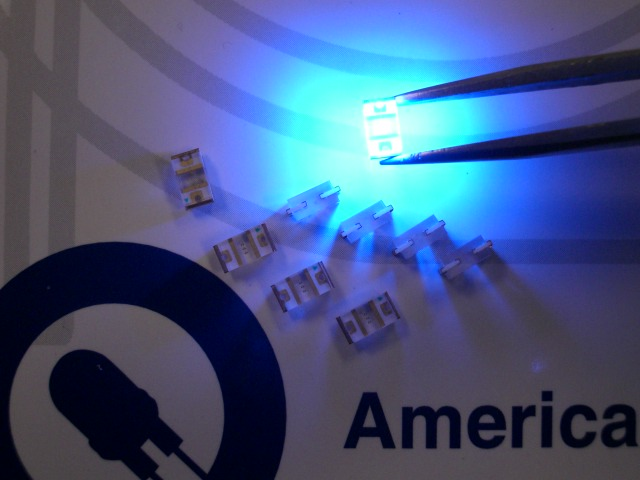 Date Announced: 09 Mar 2006
American Opto Plus introduces world's first 360 degree full view SMD Lamp. This patented technology allows single SMD LED to generate light in all directions, maximizing application usage.
LED Dimension is 5.5mm x 2.9mm x 2.2mm with tri-chip configuration. Available color Red, Yellow, Green, Blue and any available chip combination.
Pricing for Blue LED starts from $0.33/pc. at 100K pcs.
Contact
American Opto Plus 1206 E. Lexington Ave. Pomona, CA 91766 Tel:909-465-0080 Fax:909-465-0130
E-mail:ewu@aopinc.net
Web Site:http://www.aopled.com