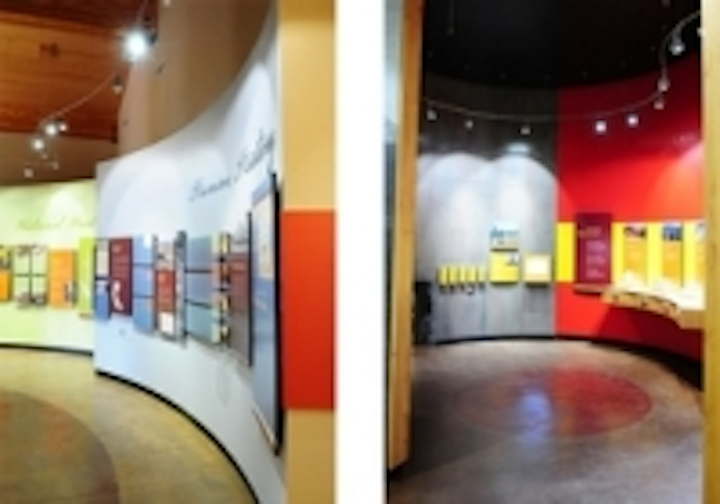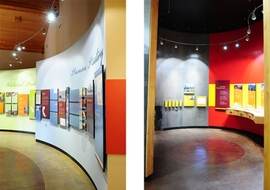 Date Announced: 06 Feb 2009
The US National Park Service has selected Journée Lighting Inc.'s Lotus LED track system to illuminate the new LEED Platinum Visitor Center at the Lassen Volcanic National Park in northeast California.
As the primary light source for the 1500 square foot exhibit, 50 Lotus LED luminaires illuminate interactive displays, kiosks, historic photos and much more.
"The Lassen Volcanic Visitor Center is utilizing the latest in green exhibit lighting technology with a state-of-the-art LED-powered lighting system from Journée," says Ric Alesch, project manager for the U.S. National Park Service. "Through the use of this new LED-based track lighting system, the visitor center exhibit will be using less than half of the energy required by similar halogen-based lighting systems."
In addition, Journée's LED-based light fixtures comply with California's energy conscious Title 24 code as well as U.S. Green Building Council LEED standards being adopted across the country.
The Lotus LED track light system is controlled by a high-tech digital dimming system that adjusts the light levels in the exhibit based on the amount of natural daylight that enters the space through several large picturesque windows on the north side of the building.
Before the Lotus LED track light system was selected for this project, it was put to the test by an exhibit lighting specialist at the National Park Service's Harpers Ferry Center in West Virginia, in order to verify its performance. After passing the product evaluation, it was determined that the Journée system would help the Visitor Center meet or exceed platinum LEED certification.
Drawing only 16 W and producing a beam of light equivalent to 40 W of an incandescent bulb, these LED-based fixtures make energy-efficient track lighting a reality. Unlike other high-efficiency light sources, such as compact fluorescent and metal halide, Journée's LED luminaires boast a lamp life of 40,000 hours and contain no mercury and no lead, which make them exceptionally friendly to the environment.
About Journée Lighting, Inc.
Headquartered in Westlake Village, California, Journée Lighting, Inc. designs and manufactures pure white-light LED-based lighting fixtures, including the Lotus. The Lotus LED luminaire is available in an anodized aluminum finish in seven color options as well as in custom colors. Journée also designs and manufactures specification grade Monorail and Monopoint systems for use with its LED Luminaires.
Contact
Journee Lighting 4607 Lakeview Canyon Rd, Suite 500 Westlake Village, CA 91361 TEL: 800-886-1880
E-mail:sales@journeelighting.com
Web Site:www.journeelighting.com