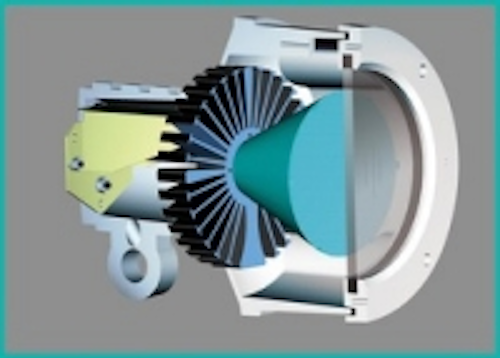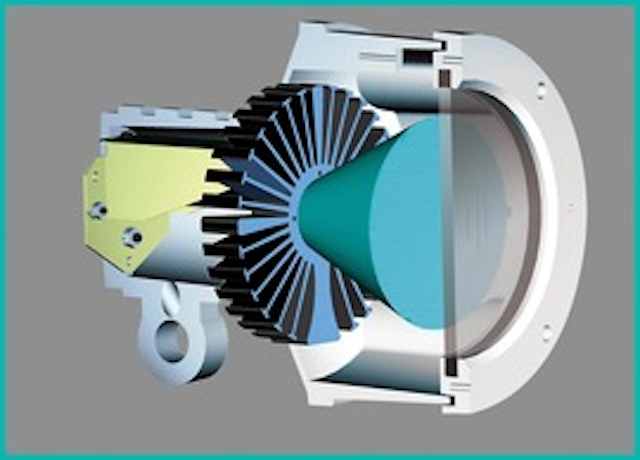 Date Announced: 27 Feb 2009
New Product Introduction: FL-53 INTRA Ciello — landscape building- or column-mounted energy-conserving landscape floodlight luminaire with integral internal power supply.
Design: industrial and lighting designer Jesus Ascencio, and the ALLSCAPE In-House Product Design Team.
Manufacturer: ALLSCAPE, a Philips group brand.
Product Applications: The Ciello line offers a series of compact, low-profile, professionally specified landscape lighting floodlight that provides high-performance, high operating economy, longlife spot, flood or accent lighting. It covers a wide range of corporate, institutional and municipal applications. The Ciello's wide range of computer-aided reflector options, gives lighting designers better energy efficient choices for architectural accent lighting, building entryway illumination, public and private parks and gardens; natural and manmade landscape features; pedestrian walkways, recreational areas and the like.
Product Description: The new Ciello Series presents contemporary low-scale luminaire design; choices in energy-efficient light sources; integral internal ballasts or low-voltage transformers; precision reflectors with narrow or wide aimable beam spreads; low maintenance; made-in-America quality.
These specification-grade landscape lighting fixtures yield enhanced design and application versatility. The three-model series is characterized by a rugged architectural aesthetic. Cylindrical housings have narrow horizontal columnar bases with broad circular lamp heads. Deep cast ribbing around the base add architectural detail that visually balances a selection of trim rings that encase the lens.
FL-50 is the most discrete of three models. It is a compact 3.5-inch-diameter fixture offering crisp white lighting while remaining unobtrusive in space-restricted outdoor (or interior landscape) environments. FL-50 is available with economical MR-16 halogen low-voltage light.
Larger FL-51 and FL-52 models have integral spot-to-flood beam adjustment that allows emitted light to be adjusted to specific application lighting design preferences. FL-51, -52 offers a wide range of compact fluorescent, metal halide, halogen and other incandescent lamp options in energy-efficient wattages.
FL-53 INTRA Ciello mounting options include in-ground post, curved- or straight-arm surface. It employs long-lasting, high color rendition metal halide lamping and energy efficient 25 watt LED. All models are affixed to a solid yoke for smooth, precise aiming through a range of horizontal angles, and vertical adjustments of 75 or 120 degrees.
All FL-53 INTRA Ciello models are dust-tight, water-jet proof, meet high IP65 standards, and are ETL and CETL listed for wet-location use.
Construction and Finishes: FL-53 INTRA Ciello is constructed from durable die-cast aluminum for high corrosion resistance. All surfaces are rounded to prevent debris build-up and facilitate easy hose-down cleaning. Housings are available in a choice of chip- and fade-resistant baked enamel finishes. Powder coating and custom colors may be specified. A range of optional equipment, including color filters, light visors, louvers and "snoots" are available.
Contact
ALLSCAPE 2930 South Fairview Santa Ana, California 92704 Ph: (714) 668-3660 Fax: (714) 668-1107
E-mail:sales@allscape.net
Web Site:www.alllighting.com