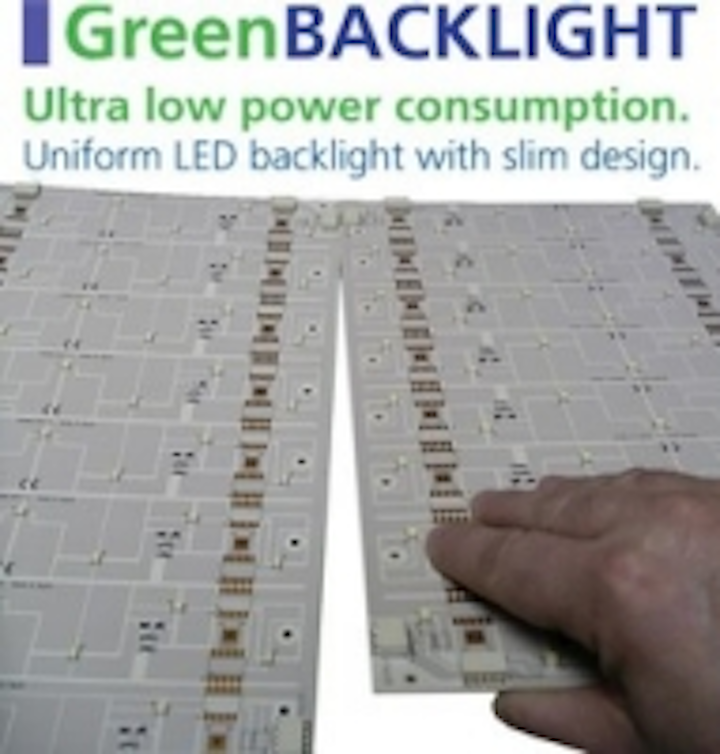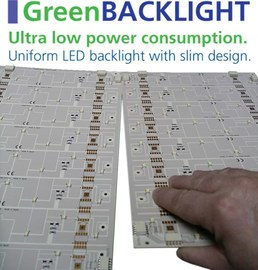 Date Announced: 10 Feb 2009
Governments of several cities are everyday more concerned about light pollution and energy saving. Accordingly they make new regulations to limit over lighting of signs and forcing industry to use more efficient systems.
With traditional fluorescent light several tubes are required to reach a uniform light distribution. That system may result in a 6 or 7 times the amount of required light. Fluorescence is hardly dimmable specially in outdoor applications with temperatures below zero.
Now SAKMA helps sign manufacturers to face those new regulation and meet their requirements. LED Green Backlight it's a 21 x 32 cm panel designed to backlight slim light boxes (5 cm depth) with uniform and homogenous light.
It's Green
• Up to 80% energy saving compared to fluorescence lighting. (5 x 36W tubes).
• Just the right quantity of light avoids over illumination and light pollution.
• Ultra low power consumption.
• Lead and mercury free.
• High energy efficiency.
• Dimmable: With a specific power supply, light output can be adjusted to the desired intensity.
Long live
• Extra long life (over 50,000 hours operating at 25ºC)
Uniform light + Slim design
• With only 4 cm distance from light source to target surface features a uniform light distribution allowing a slim design of the display.
Time saving
• Place the board on site form the box, screw to the back panel and plug in power supply with a connector.
• A modular system allows to build any display size you like just placing one board besides another or even cutting them off in slices.
•Logistics: Ideal for transport: No breakable parts. Light weight. From the shelf product.
Up to 5 years Warranty
• Protected against water condensation. (Tested over 500 hours at 95%HR and 55ºC).
• IP64 and Rohs approved
• Due to its heat management no energy is lost in heat. PCB reaches a maximum of 3ºC over external temperature
• 2 and 5 years warranty depending on product. * (Ask warranty details to our sales team).
Contact us for a price quotation or any further question.
Contact
SAKMA Electrónica Industrial,S.A. Barcelona, Spain Att: Pau Esteve (international sales)
E-mail:infoled@sakma.com
Web Site:www.sakma.com