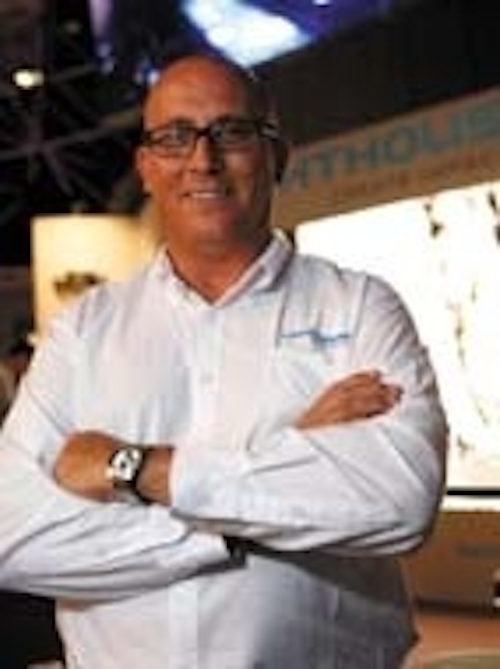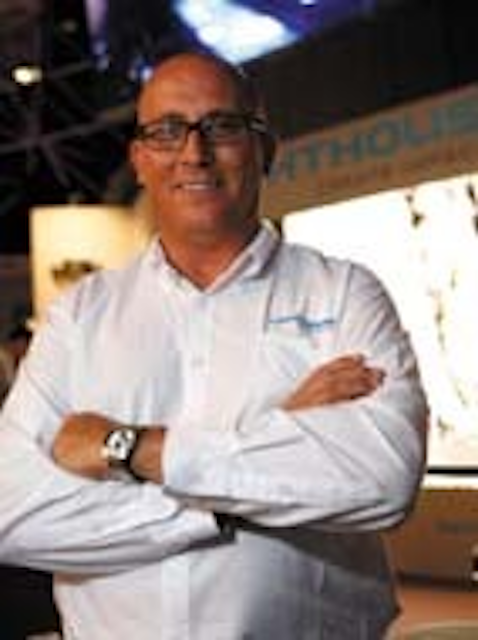 Date Announced: 24 Feb 2009
Europe – 24th February 09 – Lighthouse Technologies Ltd., a leading LED technology provider, has announced the implementation of a new corporate structure for Continental Europe and the Middle East (CEME) regions under the leadership of its current Southern European director, Roberto Segato.
The geographical scope of the new set up comprises the current Southern Europe remit, which includes Russia and the Middle East, as well as the former Western and Central European region.
To ensure that Lighthouse customers continue to receive the local service for which the company has become renowned, a new German office has been opened in Munich, headed up by new team member, Massimo Dolce. Giulia Kabakova has also joined Segato's team as sales executive for Russia and the CIS regions to ensure that these areas can instantly benefit from this new arrangement.
"This move is designed to unify Lighthouse's European operation and help consolidate the company's position as the leading provider of high performance, flexible LED display solutions in the Continental Europe and Middle East regions," explains Segato. "It will maximize our available resources and offer a better service to our customers, whilst enabling Lighthouse to expand its network and develop opportunities in new and emerging markets."
"Lighthouse continually looks at ways of improving its service to its clients," adds Lighthouse's general manager, Peter Chan. "We saw that there was a need to provide additional resources for the CEME region, which has many growing and emerging markets.
Our commitment to this area includes giving our customers easy access our resources. Therefore, the new CEME team has been set up to ensure that both sales and technical backup are always accessible. Additionally, due to our team's multilingual abilities, more often than not these can be provided in our customers' native language, which we see as an vital service."
New CEME team structure:
• Roberto Segato, director of CEME region. Segato has over 13 years experience in the giant screen industry. He has an intimate knowledge of the industry, having joined Lighthouse shortly after the company's launch in 2000 with the previous five years spent at Sony Jumbotron. Segato is sales director for Spain, Portugal, Greece and The Netherlands and is in overall charge of the CEME team.
• Massimo Dolce, sales director for Central and Eastern Europe and Italy. Dolce is a new addition to the Lighthouse team, but has been associated with the company on a consultancy basis since the beginning of 2008. He brings 15 years of screen experience to the company, having worked for Rohde & Schwarz in Asia, Middle East and Latin America and spent 10 years with Sony Broadcast and Professional in Latin America and Europe. In charge of Lighthouse's new central Europe base in Munich, he is instrumental in supporting the entire CEME team.
• Alessio Giagnoni, sales manager for Central and Eastern Europe and Italy. Giagnoni has been part of the Lighthouse sales team since 2004. He has been instrumental in introducing the Lighthouse brand to territories such as Turkey and Africa and has worked on major sales to the Azerbaijan government and City's Nişantaşi, Turkey's most prestigious shopping centre, amongst others.
• Andrea Greguoldo, sales manager for the Middle East and Turkey. Having worked for a number of years as an IT consultant, Greguoldo brings his experience to bear at Lighthouse's CEME office, where he has worked as part of the sales team since March last year.
• In addition, Janez Zigon is sales manager for North East Europe and Federico Segato and Guilia Kabakova are sales executives in charge of new business development, and Russia and the CIS region respectively.
• Olaf Mineo, technical manager and Matteo Serone, technician. Mineo has almost a decade of experience working within the LED screen industry. Before joining Lighthouse at the beginning of 2005, he worked for Italian rental company Event Management. Serone, meanwhile, joined the Lighthouse team in March 2008 following a period at Italian yacht dealer, Sinomarine, in China.
Lighthouse Technologies Limited is a global leader in LED display technology that develops, manufactures, and markets LED video display solutions for multiple indoor & outdoor applications, media and entertainment events, and sports arenas across the globe. With numerous technological breakthroughs to its name, Lighthouse has established itself as a multi award-winning leader in the LED display industry that holds itself to the highest standards of quality.
Founded in 1998 as a member of the Gold Peak Group, Hong Kong-based Lighthouse has a strong global presence with regional offices in Europe, North and South America, the Asia Pacific and China. Employing the most advanced technology, the highest quality manufacturing facilities, and world-class, round-the-clock technical support, Lighthouse satisfies customers on every major continent, captivating the imagination of millions.
Contact
Sarah James, Gasoline Media Limited, 9 Dalmore Avenue Claygate Surrey KT10 0HQ
E-mail:sarahj@gasolinemedia.com
Web Site:www.lighthouse-tech.com