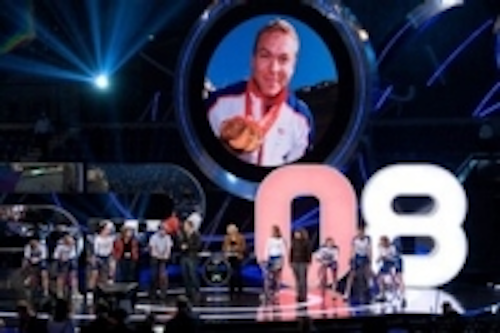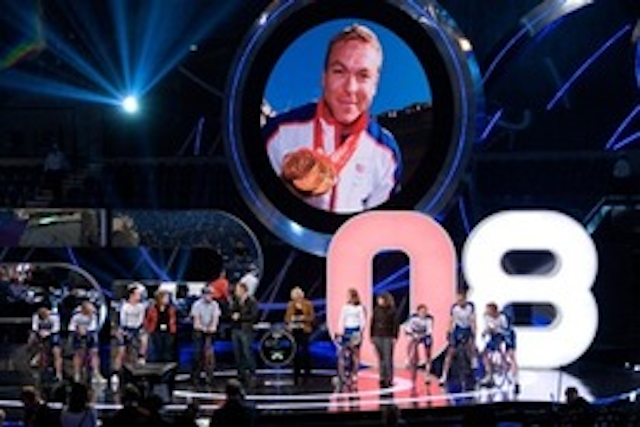 Date Announced: 10 Feb 2009
Television lighting designers (LDs) are increasingly turning to GLP's Impression compact LED RGB moving washlight to provide fast moving colour changes to elements of their stage sets.
Seasoned LDs such as Mike 'Sooty' Sutcliffe, Gurdip Mahal and Darryl Noad have been sourcing their luminaires from the Broadcast & Event division of production rental company, Panalux, headed by experienced Managing Director Ed Pagett, and Business Development Manager, Simon Roose.
Containing 90 Luxeon K2 high-power LEDs (30 x RGB), the Impression boasts a higher light yield than that of a conventional 575W discharge lamp. And with its rapid 660° of pan and 300° tilt, it is ideal for the television sector — particularly large location spectaculars and reality shows
Additional advantages of durability, low energy, low heat dissipation, light weight and interchangeable lens are currently proving a compelling combination for Sutcliffe and Mahal (on The Guinness World Records), Mahal again (BBC TV Sports Personality of the Year) and Noad (Celebrity Big Brother).
The Impressions were seen by millions of television viewers shortly before Christmas when Gurdip Mahal used batches to highlight both the Perspex plinth-mounted trophies and the Awards nominations themselves at the Echo Arena Liverpool for the BBC TV Sports Personality of the Year, where they formed an essential part of Imagination's set design (conceived by Sally Crabb).
Gurdip, who also worked on the event during its previous two years at the NEC, featured 16 on the bottom layer to uplight the trophies and 12 more colour-changing FX on the Awards screens as they dropped down. All were used statically, and powered off a Hog 3.
"The Impressions worked very well," he said. "The colours and brightness are extremely good and the reflections they give off the perspex and metal was another reason I chose them over everything else."
From its 15,000 sq ft depot in West London, Panalux (Broadcast & Event) have the ability to demo the latest luminaires to lighting directors and designers and at the same time carry out their own product evaluation, including flicker tests and reading to camera, in real world situations.
With bases strategically set up to service broadcasters around the country, they supply everything from rigging and trussing to power generation, distribution as well as an extensive range of conventional and automated lighting.
The company was formed as a result of a merger between Lee Lighting and AFM, and with their own respective pedigrees in the lighting industry, Messrs Pagett and Roose bring a huge amount of gravitas to the operation.
"It is because we are well known both as technology leaders and for engineering custom solutions, that LDs are confident they will get the support they are seeking," believes Ed Pagett. "At the same time we enjoy a close relationship with manufacturers, who often consult us when developing new products."
The company has been working with LED technology almost since its inception "but with great caution early on," remembers Pagett. However, in the GLP Impression they recognised that they had stumbled on something quite different. "We decided to take a punt because we saw it as a unique product and believed that LDs would find a purpose for it."
"The Impression was incredibly powerful, and one of the first LED heads that you could really light with," states Simon Roose. "It's the only moving LED light that we can also use as a light source."
Panalux were introduced to the product just over a year ago, and promptly sent a demo rig out to a number of productions, where they passed their induction with flying colours. "Because of its low power, it was perfect for outdoor music events where you would be expecting to run lights, sound and cameras off a limited power supply, or single generator," adds Simon. "With its light weight you can use them on low weight-bearing structures — plus they also look attractive on camera."
Panalux's leap of faith has been rewarded many times over. "As our reputation spreads, and we find ourselves supplying more and more events on a bigger and bigger scale, we will continue to add further Impressions," says Ed Pagett. "Ergonomically they are perfect, and because they look good in shot we will always get positive feedback from the set designers."
Pic: Stage set, the Echo Arena, Liverpool
Contact
Uli Steinle GLP
E-mail:u.steinle@glp.de
Web Site:www.glp.de/index.php?id=88&id=88&L=1