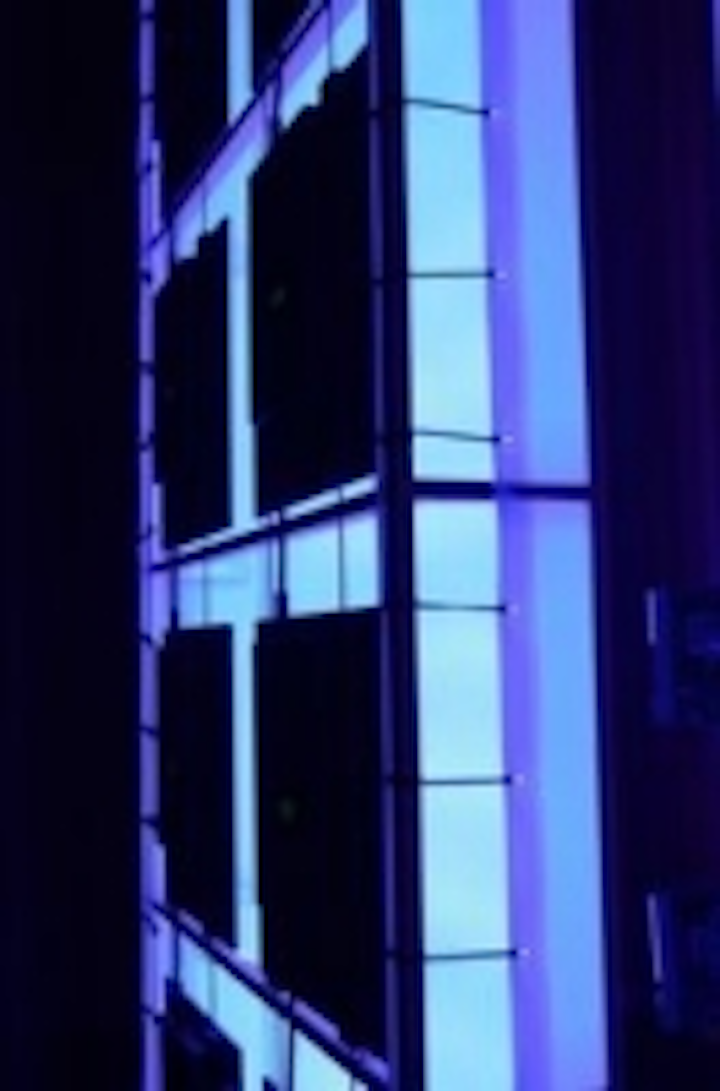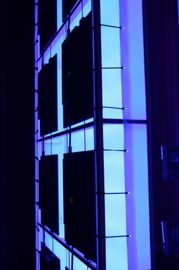 Date Announced: 12 Feb 2009
coming shows to see:
Pro Light &Sound Frankfurt, 1.-4.april 2009, hall 9.0, row D, booth 28
Showtech Berlin, 16.-18.june 2009, hall 1, booth 335
The technical specifications for lighting were clearly defined by Patrick Woodroffe.
Instead of relying on heavy stage construction, it was decided that a giant Cyclorama and several light boxes would form a substantial part of the stage architecture. The backlighting of the stage elements should be made by PowerLeds in RGB W color, which should blend very evenly and brightly.
LDDE began with the technical development in August 2008. In a comparison with other LED Backlight systems less than 2 months later, the advantages of the LedCyc9* could be clearly seen.
LedCyc9*'s innovative total concept--and a to date unequalled light performance--were ultimately why 380 panels were ordered.
With the LedCyc9* RGBW panel, LDDE has developed a product which set new standards in cyclorama backlighting as well as in the optical organization of stage Design!
LedCyc9* RGBW Paneel
The LedCyc9*RGBW panel is a extremely powerful and modular backlight system for rear projection on cycloramas or light boxes. The panel is also useful for producing optical effects in a stage designs.
A total of 9 RGB+W PowerLed Pixel offer an absolute even and flickerfree field of light. The panel is developed for use in the theatre, entertainment and Film/TV market.
Each panel integrates 9 powerfull RGB+W pixel in a symmetric pattern of 300x300mm distance.
The RGB+W selection makes it easy to generate any colour temperature and specific pastel colour.
Utilizing the newest generation LED technology, each panel offers an extremely high light output!
External Led-Controller or Power supplies are not required as each panel has all on board.
The unique mounting system and integrated multicore-system ensures the user a fast build up as well as great optical design in all stage settings.
The benefits:
• 9 pixels per 0.7m2 enables easy creation of static and dynamic looks
• soc®-technology for smooth dimming and flicker-free illumination
• all on board concept regard integrated power supply and LedDriver
• DMX512 , ArtNet, EcueNet protocol
• all setting via remote control
• integrated multicore power/data system (230VAC/DMX512) for easy, secure connection
• unique steel cable mounting system allows easy assembly and accurate panel distribution
• daisy chain of max. 14 panels in vertical
• Lightweight, compact dimensions for easy use, storage and transport
• high efficiency/low power consumption/long lifetime
• silent operation (no fan on board)
Technical details:
Operation and control:
Control: USITT DMX512/1990, ArtNet*, EcueNet* (*only with main distribution box)
Channel: 4 channel (Frame-Mode), 36 channel (Pixel-Mode)
Electrical:
Input: 100-250VAC/50/60Hz.
Power consumption: max. 165W/0.75A
Cooling:
max. ambient temperature Ta 40°C (104° F)
min. ambient temperature Ta 5°C (41° F)
Dimensions:
700mmx700mmx75mm / 27.60x27.60x2.95 inch (WxHxD)
Weight: approx. 10kg (22 lbs.)
Photometric:
Pixel total: 9xRGBW Power Led's
Pixel distance: 300mmx300mm / 11.80x11.80 inch
Pixel resolution: 3x3 pixel
Beam angle: 140°
Construction:
Aluminium white/black painted
Connections:
Connection: Power/Data Multicore (100-250VAC + DMX512) with bajonett connector
Optional Distributer Box LC-3/ArtNet, LC-6/ArtNet
Contact
LDDE Vertriebs GmbH Dreherstrasse 64 1110 Wien, Österreich T: +43.1.7671811-o F: +43.1.7671811-99 Markus Komertzky salesmanager skype: markus_ldde
E-mail:sales@ldde.com
Web Site:www.ldde.com