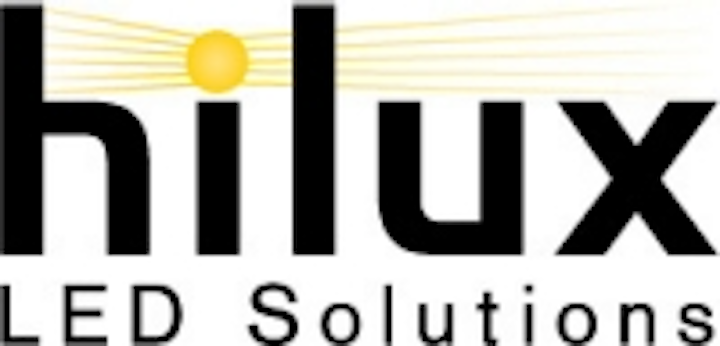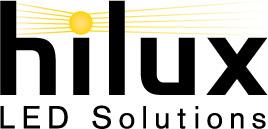 Date Announced: 04 May 2009
Hilux of Hudsonville, Michigan announces its entry into the LED street lighting, parking structure, open space, and industrial lighting markets. The company is a subsidiary of SoundOff Signal, a world leader in developing and manufacturing solid-state lighting systems for demanding environments.
Hilux was formed in response to customer demands for responsible and capable design, sourcing, and manufacturing support as numerous industries began their transition from incandescent, fluorescent, and HID based lighting to more energy efficient and sustainable LED solutions. Many of the company's new products will be on display at the LightFair 2009 trade show in New York during the week of May 4, 2009.
Hilux has developed a broad line of solid-state lighting products for the North American market. Products bearing the Hilux brand name will be world class in terms of light output and quality, performance, durability, and styling.
Hilux has merged its broad application knowledge of LED vehicle lighting with other companies that specialize in heat transfer, wireless connectivity and LED integration.
As a result, the company is focusing its efforts in three areas:
•SSL based highway, street, open space and parking structure lighting
•LED based office furniture related lighting products
•Contract engineering/manufacturing support for companies seeking assistance in their transition from conventional light sources to LED based lighting
"We are pleased to offer our North American customers a new benchmark of LED solutions for their lighting needs," says Mark Litke, CEO of Hilux. "SoundOff Signal built its reputation on quality, innovation, and partnerships and at Hilux we intend to follow that same business approach."
Please join representatives of the Hilux management team May 5th through 7th in New York at LightFair 2009 (Booth 2885) to learn more about their new line of LED luminaires.
Contact
Bill Wakefield Hilux General Manager Ph: 616.662.6166
E-mail:bwakefield@hiluxled.com
Web Site:www.hiluxled.com