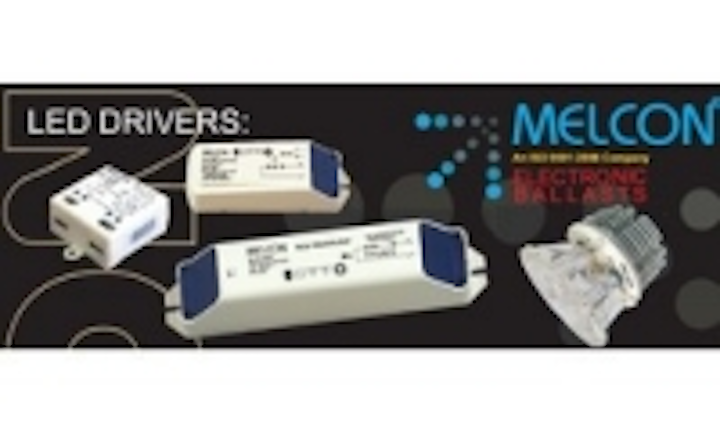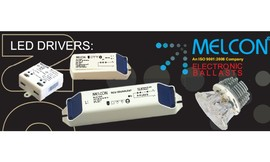 Date Announced: 27 May 2009
MELUX CONTROL GEARS P.LTD. has introduces electronic ballast and LED Drivers family from 1~3W,6W,15W, 24W and 48W having p.f.>0.9 and ATHD<30% Constant current with numerous protections.
Dimming LED Drivers:
Dimming driver is available in two versions; one for Analog type with potentiometer dimming and second with bell-push type switch digital dimming for LED lamps with master and slave syncronization.
RGB Simulator:
Architectural lighting Mini-Master for RGB Color lamps. the lighting designers can program colours and time with RGB simulator software,
In addition Electronic Ballast with Active passive power factor correction ATHD<10%,with numerous protections, MELCON has also introduced lampholders range offering for T-5,T-8,CFL,PL lamps.
LED modules:
MR16 Dichoric lamp replacement LED Lamp module designed for high efficiency lighting with 40 deg optics, available with Everlite,OSRAM and Cree LED's having High performance life.
With luminous efficacies up to 90/105 lm/W and low thermal resistance of 3.5 K/W, accelerated life tests have proven 40,000hrs exceeded. with optics and at only 2" diameter is easily retro-fitted into an MR-16 sized housing.
As a leading manufacturer of components for lighting technology MELUX is one of the few to provide its international customers with a truly comprehensive product range that responds to regional market needs.
MELUX CONTROL GEARS P.LTD. is an ISO-9001-2008 company engaged in research and involved in all areas that deal with high-quality and reliable components for lighting technology. MELUX has been developing and implementing new ideas since 2005. All these innovations of lighting components not only left their mark on and helped to change the market, but also enjoy great popularity with our customers.
Contact
MANOJ BIDKAR MELUX CONTROL GEARS P.LTD. 408,MATE CHAMBERS, MUKUND NAGAR, PUNE: 411037 E.MAIL: sales@melconindia.com technical@melconindia.com info@melconindia.com
E-mail:sales@melconindia.com
Web Site:www.melconindia.com