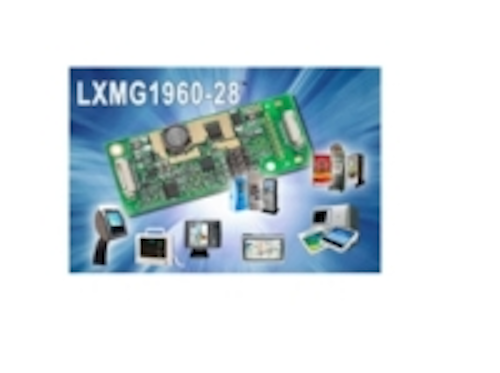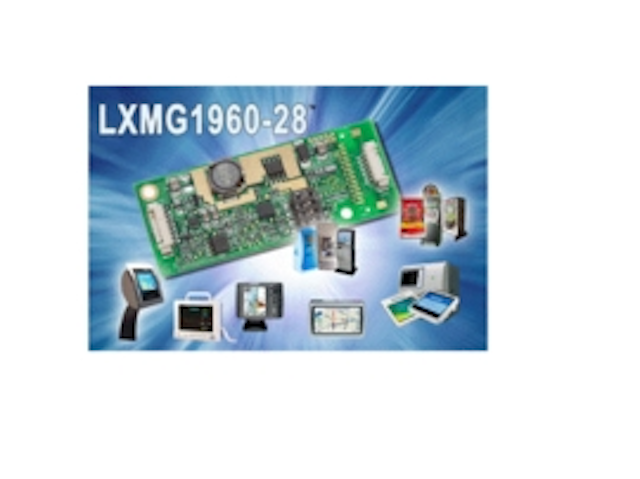 Date Announced: 21 May 2009
Microsemi Corporation (Nasdaq:MSCC), a leading manufacturer of high performance analog/mixed signal integrated circuits and high reliability semiconductors, today extended its comprehensive line of backlight-driving integrated plug-and-play system solutions with the addition of the first module product for mid-size light-emitting diode (LED) backlit panels, the LXMG1960-28(tm).
Microsemi's integrated system solution products migrate the company's proven, IP-differentiated, backlight driving technology, which is currently available in an IC form, to a complete plug-and-play family of module products. Microsemi's products are designed to provide outstanding performance and functionality in demanding LCD TV, notebook computers, automotive, and many other display platforms and applications. The products can easily be enhanced with the addition of Microsemi's complementary light sensor and color management system solutions.
Microsemi's LXMG1960-28 solution is based on the high-performance LX1996(tm) LED Driver and can drive up to six-string 3.5- to 7-inch LED backlit panel applications including medical, point-of-sale (POS), kiosk, ATM and lottery terminals.
"Customers who have been using Microsemi's proven CCFL complete system solutions for many years in a variety of mainstream applications now want to be able to access Microsemi LED driving technology with the same performance, quality, reliability, service and supply chain structure," said Irene Signorino, director of marketing at Microsemi's Analog Mixed Signal Group. "We're committed to supporting our customers in their transition to highly integrated and efficient green display technologies in a wide range of consumer, commercial and industrial lighting applications. Microsemi backlight management expertise is now available in an integrated plug-and-play form not only for a broad array of CCFL backlit panels, but also, for the very first time, for LED panels," she said.
KEY FEATURES AND BENEFITS:
• LXMG1960-28 consists of a boost converter and six programmable precision current sinks. It can drive up to six different strings of LEDs with typical string-to-string current matching of 1 percent for optimal panel brightness uniformity.
• PanelMatch(tm) technology incorporates a dual-in-line package (DIP) switch that allows the end user to program the LED string current between 10mA and 25mA in 1mA steps. This streamlines the customer supply chain since the same Microsemi product can be used to drive panels with significantly different LED-string currents.
• StayLIT(tm) technology increases the reliability of the product, optimizing it for applications like medical displays or ATM panels where continuous operation is of paramount importance. This feature disables the current sink if a string becomes open for any reason, while continuing to guarantee the other strings can operate normally. It also ensures that if one or several LEDs in a string short-circuit, the remaining string will continue to operate.
• A wide input voltage (4.75V-28V) allows a wide variety of input supply sources to be used without the addition of external boost circuits.
• A dedicated input pin works with an external thermistor to provide output current fold-back to protect the LEDs in an over-temperature situation.
• Multiple methods of dimming such as DC voltage, PWM signal and potentiometer are supported, and a combination of analog and digital dimming provides a dimming ratio of greater than 1000:1, which enhances the end-customer experience while extending battery life and saving energy.
• Output LED short protection, over-voltage protection over-temperature protection are available features, continuing Microsemi's long-standing commitment to provide high-performance, safe and reliable parts.
Data sheets and easy-to-use sales tools are available on the Microsemi website, including a table to match Microsemi inverters to LCD panels at http://www.microsemi.com/products/backlight/overview.asp.
Pricing and Availability
The ROHS-compliant LXMG1960-28 solutions will be available for high-volume shipments in June 2009. They are priced in OEM quantities between $10 and $15, depending on the version.
Product Demonstration
The new modules will be demonstrated June 2 – 4 at the 2009 International Society for Information Display (SID) Exhibition in San Antonio, TX. Demonstrations are to be held at Booth 239 in the Henry B. Gonzalez Convention Center.
Contact
Cliff Silver Corporate Communications Manager Tel: (949) 221-7100
E-mail:csilver@microsemi.com
Web Site:www.microsemi.com