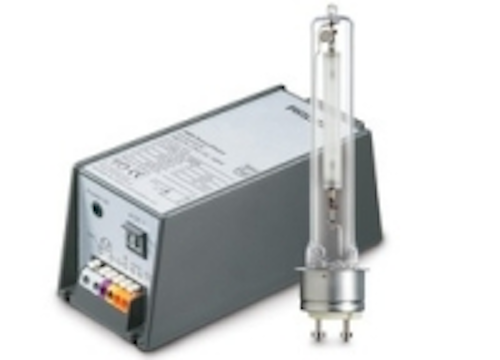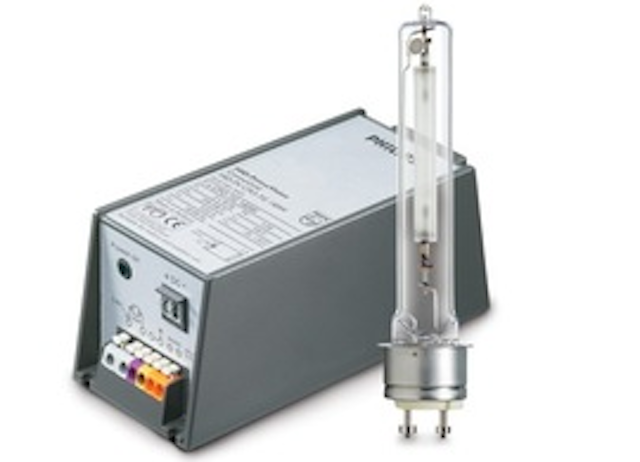 Date Announced: 19 May 2009
SOMERSET, NJ – Philips Lighting Company proudly announces that it has expanded its revolutionary family of CosmoPolis white light HID systems with the addition of a new 90 Watt model.
Joining its previous 60 Watt and 140 Watt versions, Philips Lighting's new 90 Watt CosmoPolis system delivers warm, white light that improves visibility and enhances ambiance and comfort for drivers and pedestrians while providing a high-performing and high-efficiency alternative to high pressure sodium, mercury vapor, or quartz metal halide.
With the introduction of its new 90 Watt version, Philips' now-complete family of CosmoPolis systems fully provides outstanding illumination for a broad range of outdoor and residential venues -- including city centers, residential and urban streets, educational campuses, monuments, parks and squares, and public, commercial, and industrial buildings – and truly represents a new age in outdoor city lighting.
Like its 60 Watt and 140 Watt predecessors, the 90 Watt CosmoPolis system consists of a CosmoWhite ceramic metal halide lamp from Philips Lighting, a dedicated electronic HID ballast from Philips Advance, and a specialized socket, all of which were developed in tandem to ensure optimal compatibility and reliability. Compact and powerful, CosmoWhite lamps are up to 65 percent smaller than respective quartz metal halide, ceramic metal halide, high pressure sodium, and mercury vapor lamps, while the system's optimized electronic ballasts are up to half the size of their respective alternatives. According to a recent independent study by the prestigious Lighting Research Center (LRC) of Rennselaer Polytechnic Institute, the white light delivered by ceramic metal halide lamps such as the Philips CosmoWhite lamp (vs. the yellow light generated by high pressure sodium technology) was more highly preferred by users and delivered improved night-time visibility, leading to a more pleasant outdoor experience for drivers, pedestrians, residents, and tourists.
With an optimal outdoor color temperature of 2800K and a color rendering index (CRI) of 70, the CosmoPolis lighting system delivers warm and high quality white light which improves the appearance and visibility of objects and people.
In addition:
• The CosmoWhite lamp's unique arc tube design drives outstanding luminous efficacy of up to 118 lumens per watt on the 140 Watt model (vs. 90 for metal halide and 105 for high pressure sodium), which reduces product and energy costs by enabling the use of fewer lamps to deliver the equivalent light output offered by alternative technologies. Powerful and reliable, the 90 watt CosmoWhite lamp has a long rated average life of 30,000 hours on 10 or more hours per start. Additionally, the 90 Watt lamp boasts an impressive 90 percent survival rate and lumen maintenance of over 80 percent at 16,000 burning hours.
• The system's dedicated CosmoPolis electronic HID ballast from Philips Advance is compact and lightweight to promote enhanced design flexibility and ease of installation, while its electronic circuitry ensures reliable and energy-efficient operation throughout its 60,000 hour lifespan. The ballast further incorporates a range of enhanced safety features, including peak voltage protection, lightning/surge protection, and a fully potted enclosure to protect components against dust, moisture, and vibrations and ensure the ballast's performance within the market's full range of outdoor applications.
One of Philips Lighting's leading Green Flagship products, the CosmoPolis system's long-lasting, energy-efficient, and environmentally-conscious product design fully promotes sustainability by helping to reduce CO2 greenhouse gas emissions, replacement and disposal efforts, and material use involved in manufacturing and packaging. Now, with the introduction of its new 90 Watt version, Philips Lighting's complete family of CosmoPolis systems boldly meet the challenges faced in the 21st century and truly represent a new age in urban outdoor lighting.
About Royal Philips Electronics
Royal Philips Electronics of the Netherlands (NYSE: PHG, AEX: PHI) is a diversified Health and Well-being company, focused on improving people's lives through timely innovations. As a world leader in healthcare, lifestyle and lighting, Philips integrates technologies and design into people-centric solutions, based on fundamental customer insights and the brand promise of "sense and simplicity". Headquartered in the Netherlands, Philips employs approximately 116,000 employees in more than 60 countries worldwide. With sales of $38 billion in 2008, the company is a market leader in cardiac care, acute care and home healthcare, energy efficient lighting solutions and new lighting applications, as well as lifestyle products for personal well-being and pleasure with strong leadership positions in flat TV, male shaving and grooming, portable entertainment and oral healthcare.
Contact
Philips Lighting North America Susan Bloom Tel: (732) 563-3517
E-mail:susan.bloom@philips.com
Web Site:www.philips.com