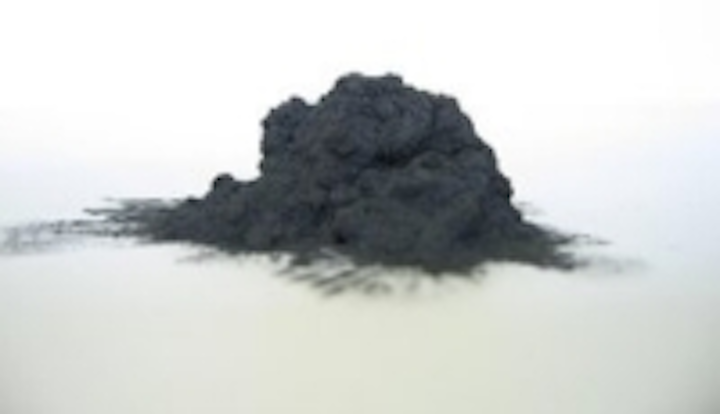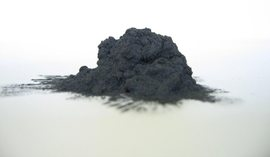 Date Announced: 21 May 2009
Expectations are heating up for a new thermal-management material that Japan's Teijin Limited hopes to launch in the foreseeable future. Called Raheama(TM), the material is a carbon fiber filler that conducts heat better than metals such as silver or copper making it an ideal heat-conductive filler.
The demand is rising for advanced materials that help cool through heat radiation. From hybrid cars to electronic devices packed tightly with heat-generating electronic components, heat radiation is becoming an important means of raising efficiency and protecting operational integrity. It can also help to avoid human injury, such as low-temperature burns from an overheated mobile phone that's been charging.
Teijin, leveraging its proprietary carbon fiber technology, began developing a carbon-fiber filler capable of high-level thermal conductivity in 2004. It now hopes to launch a material it has trademarked as Raheama, a name that combines the words "rapid" and "heat."
Heat conductivity, and more
Raheama consists of 50-200 micrometer fibers cut from a cylindrical graphite fiber stock measuring about 8 micrometers in diameter. It disperses well in plastic, allowing manufacturers to produce heat-radiation components of almost any shape. Raheama's thermal expansion coefficient is as low as that of ceramics, so compacts created with the material have exceptional dimensional stability. Raheama also offers high electrical conductivity, making it suitable for the prevention of static and shielding from radio waves.
Raheama has two standard specifications, R-A201 and R-A301, each boasting its own set of special features. R-A201 offers superior moldability and dispersion as a filler in plastic or rubber. It also combines with other fillers. R-A301 provides superior heat radiation, ranging from high levels of thermal conductivity using just small amounts of filler to extra-high levels as more filler is added.
Cool, efficient LEDs
An especially promising application for Raheama is in the heat sinks, or heat-radiating metallic sheets, of light-emitting diodes (LEDs), which are gaining popularity as useful, eco-friendly lighting.
Although LEDs consume little energy, some of their energy is converted into heat, not light, which reduces efficiency. Using polycarbonate sheets made with Raheama filler, experiments with LEDs have demonstrated that Raheama can disperse heat on the level of aluminum. Raheama is thus an excellent substitute that eliminates the need for metal while helping to reduce the weight of LEDs.
But Teijin hopes that LEDs are just the beginning for Raheama, an extremely versatile material that should find a wide range of other uses in plastic compound, molded sheets, lubricants, adhesives and more.
What's next?
Raheama has not yet been launched, but it is already drawing attention in Japan. A pilot plant built at the Teijin Technology Innovation Center in Iwakuni, Yamaguchi Prefecture is now preparing for the production with an annual capacity of about 50 tons, with plans to expand to full-scale operations once Raheama goes commercial. As the market warms up to this highly thermal-conductive new material, Teijin envisions capacity rising to 500 tons or more.
About Teijin
Teijin is a global technology-driven group operating in five main fields: synthetic fibers; films and plastics; pharmaceuticals and home health care; trading and retail; and IT and new products. Teijin Limited, the holding company for the Teijin Group, is listed on the Tokyo and Osaka stock exchanges. The group had consolidated sales of USD 9.4 billion (JPY 943.4 billion, USD 1=JPY 100) in fiscal 2008 and employs approximately 19,000 people worldwide, with approximately 160 companies around the world.
Contact
Rie Mashiba Public Relations & Investor Relations Office Teijin Limited Tel: +81-3-3506-4055 Fax: +81-3-3506-4150
E-mail:pr@teijin.co.jp
Web Site:www.teijin.co.jp/english