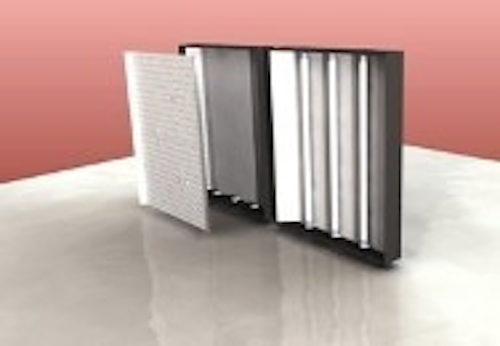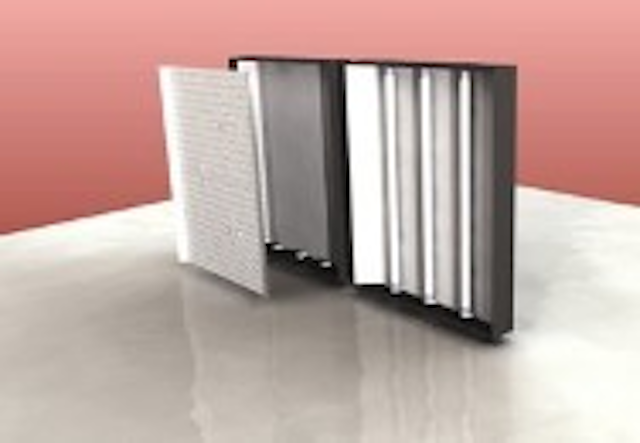 Date Announced: 13 May 2009
EcoTek Lighting, a division of Expotrans, Inc., announced the development of an energy efficient Retrofit Kit for converting menu boards that use fluorescent lamps into menu boards with Direct LED Backlighting (DLB). EcoTek Lighting's unique LED backlighting engineering delivers extraordinary illumination levels and cutting edge energy efficiency by incorporating powerful solid-state LED (Light Emitting Diode) panels. EcoTek Lighting's LED Menu Board Retrofit Kits provide a cost-effective, easy to install way to convert menu boards into energy efficient LED illuminated displays. The LED Retrofit Kits are available in sizes to fit virtually all indoor and outdoor menu boards.
Lighting retrofits reduce energy consumption and lower energy bills, while maintaining lighting levels and quality by upgrading lighting components to more energy efficient technologies. LEDs deliver more than 55% energy savings over fluorescent lamps and provide years of maintenance free usage. LEDs are solid-state light engines, requiring no filaments or glass, and provide extreme durability, shock resistance and reliability. Drive-thru menu boards take a lot of abuse from the elements. The sun bakes down on them during the summer and they are often subjected to harsh winter climates. Interior temperatures can often range from -10°F and +160° F. LEDs can withstand temperatures ranging from -40° F to +185° F. LEDs last from 50,000 to 100,000 hours, and have a lifespan of 8.2 years vs. 2.0 years for fluorescent lamps in QSR applications, virtually eliminating lamp change-outs. They contain no mercury, heavy metals, toxic gases or hazardous materials, as well as produce no harmful Ultraviolet (UV) or Infrared (IR) Radiation, which greatly reduces the fading of graphics. LED products enable a smaller product footprint, resulting in reduced shipping costs.
EcoTek Lighting's patented dimming controller enables indoor LED Menu Boards to be set to full illumination during the day to overcome ambient daylight, and dimmed automatically at night when less ambient light is detected. "Our patented Outdoor LED Dimming Controller allows a Drive-Thru Menu Board to be dimmed to 30% brightness when cars are not present and back to full brightness when a car approaches, saving lamp life and energy costs," said Rick Farrell, president of EcoTek Lighting. "Due to the semiconductor characteristics of LEDs, the light output can be controlled to create Menu Boards that adjust to the environment and occupancy requirements." Unlike fluorescent lamps, LEDs can be efficiently dimmed without decreasing their life expectancy.
EcoTek Lighting can conduct an energy audit for companies and provide the expertise, engineering and technology necessary to enable businesses to determine the value of Direct LED Backlit Menu Boards. EcoTek experts will visit the company, assess the current lighting usage and then outline a lighting retrofit plan to deliver the highest energy efficiency and evaluate the bottom line cost savings. All of EcoTek Lighting's products are fully recyclable at end-of-life, and contain no heavy metals or other hazardous components
ECOTEK LIGHTING
Ecotek Lighting, a division of Expotrans, is a leading provider of high performance light boxes, menu boards, poster frames and custom displays using LED illumination. Our LED backlit menu boards and light boxes yield brilliant luminosity and deliver six times the energy efficiency of products using edgelit T-8 fluorescent lamps. Ecotek Lighting's eco-friendly products are 99% recyclable, UL, CUL and CE-listed and meet LEED, GreenGuard and Energy Star standards for energy efficiency. We design, engineer, manufacture and test each of our products in our state-of-the-art plant in Lake Forest, California. EcoTek Lighting was created with the mission of saving energy and producing eco-friendly products. Our Direct LED Backlighting technology and our Green manufacturing processes significantly contribute to reducing emissions across the entire lifecycle of our products. EcoTek Lighting is a finalist in the Harvey Mudd College Green Engineering category for the 2009 TechAmerica High-Tech Innovation Awards.
Contact
Dawna Lee Heising Director of Marketing EcoTek Lighting 26845 Vista Terrace Lake Forest, CA 92630 800-733-6661
E-mail:dheising@ecoteklighting.com
Web Site:www.ecoteklighting.com