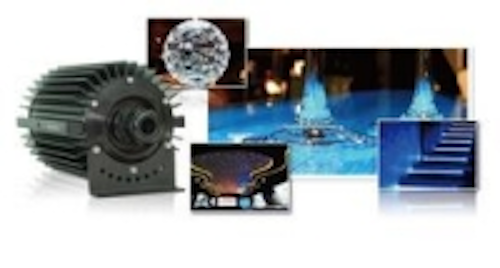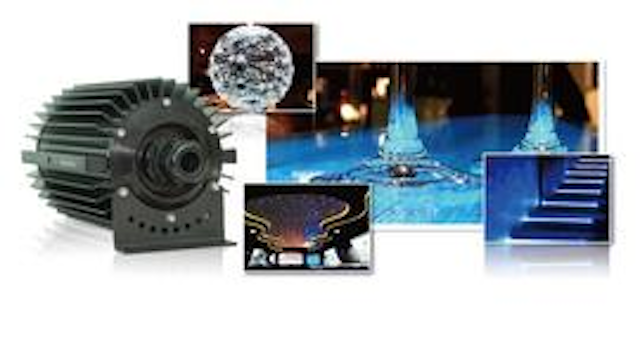 Date Announced: 06 May 2009
Richmond, CA—
DiCon Lighting
, a leading manufacturer and designer of high brightness LED light sources and fixtures, is introducing a new line of compact, fanless fiberoptic illuminators: the
FiberLamp
310 (indoor) and 311 (outdoor).
The FL310 and 311 are DiCon's 36-watt LED alternatives to 150-watt metal halide illuminators, delivering 1000 lumens of light with the option to select from over 16 million colors. DiCon's recently designed fanless thermal management system, eradicates noise and dust collection, improving reliability and reducing points of failure. With an added 30 mm end cap, the FiberLamps can accommodate larger ferrules to illuminate chandeliers, star ceilings, fiberoptics curtains, and replace neon lights, with all the green benefits of LED technology.
The environmental advantages of using LED lights are also highlighted in the FL310 and 311. LEDs are green in their low energy expenditure due to their ability to produce one precise color at a time without the need of color wheel filtering. Typical LED lifetime is over 50,000 hours, making them extremely durable and reliable. Emphasizing the form flexibility of LEDs, the FiberLamps can be installed in many application areas from benign indoor conditions to rugged outdoor environments.
Complementing the hardware features, DiCon offers a Lightmix software to control the light output of the illuminators, either through a programmable USB flash memory or a DMX controller. A vast range of effects can be timed and programmed into color sequences, or "playlists." The master-slave function allows for one unit to act as a DMX controller to determine and synchronize the behavior of the other units.
DiCon will be showcasing their products at Lightfair International 2009, an annual lighting industry event, in New York, NY (May 3-7, 2009). Visit www.lightfair.com for more information.
DiCon Lighting

Using patented high-density LED arrays, DiCon Lighting designs and manufactures a variety of innovative LED luminaires for the architectural and entertainment lighting industries. Under parent company
DiCon Fiberoptics, Inc.
, it has over 20 years of experience in fiberoptic and photonic technologies. Combining thermal, optic, electrical, and mechanical expertise, DiCon Lighting delivers unique LED products to meet your needs. For more information about DiCon Lighting, visit www.diconlighting.com.
Contact
marketing@diconlighting.com
E-mail:marketing@diconlighting.com
Web Site:www.diconlighting.com