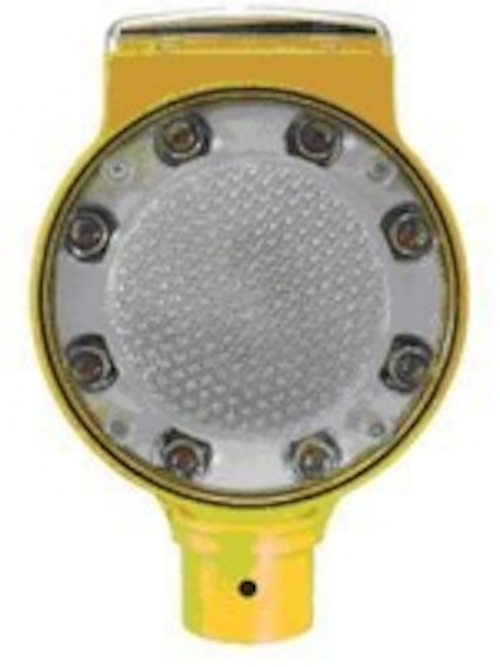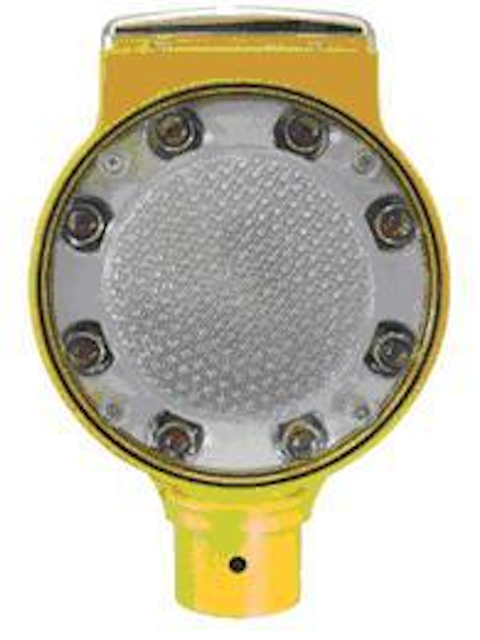 Date Announced: 06 May 2009
-- SeCube USA Releases the SM-130 Line of Solar Delineators Equipped with Diamond Grade LED Lamp
-- The LED-based product dramatically improves road and construction zone safety in difficult weather conditions like fog or other situations of poor visibility.
SPRINGBORO, OH –– SeCube USA releases the SM-130 line of advanced solar delineators that can be mounted to warn motorists from a distance of approaching dangerous curves, crossovers, tunnels or bridges, in foggy areas as well as in dangerous construction zones.
This device receives solar energy through a built-in solar cell that charges the battery. The warning lights use the charged battery as its power supply. The device can operate five to ten days without charging and is virtually maintenance free. The SM-130S model keeps the light ON continuously, and it is recommended for installation on the central line or side of the road. The SM-130F model keeps the light flickering that is proven to be more receptive to human eyes and visible from a larger distance, and it is recommended for installation on dangerous sectors as a warning sign.
The SeCube solar delineators are equipped with a diamond grade LED lamp and with a convex lens in front of each LED for better brightness and visibility. The SM-130 delineators are equipped with automatic light sensors that regulate the luminosity. The light in ON and device is luminous in the dark, but it switches the light OFF in the brighter environment when luminosity in not required.
In addition to the SM-130 light function, each device is equipped with a built-in reflector in the middle of the surface, providing for even better visibility when lighted by the vehicle headlight.
Since the SM-130 does not need electric power, installation and reposition is very simple. Various mounts can be used for putting the device in place depending on the structure of the road or a construction site. Sealed design allows for installation in all weather environments.
Standard delineators don't provide good visibility in rainy or foggy areas and are not visible from a long distances. By addressing the above issues the SM-130 can significantly improve road and construction zone safety in complicated weather conditions like fog or other situations of poor visibility.
Contact
Judd Baker, Director of Sales and Marketing Secube USA 800-811-5798
E-mail:info@secubeusa.com
Web Site:www.secubeusa.com