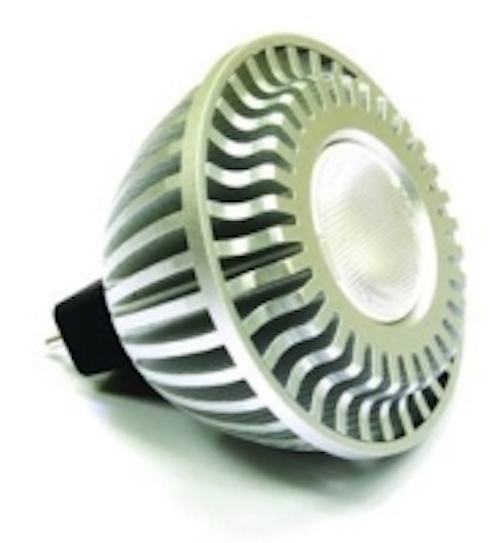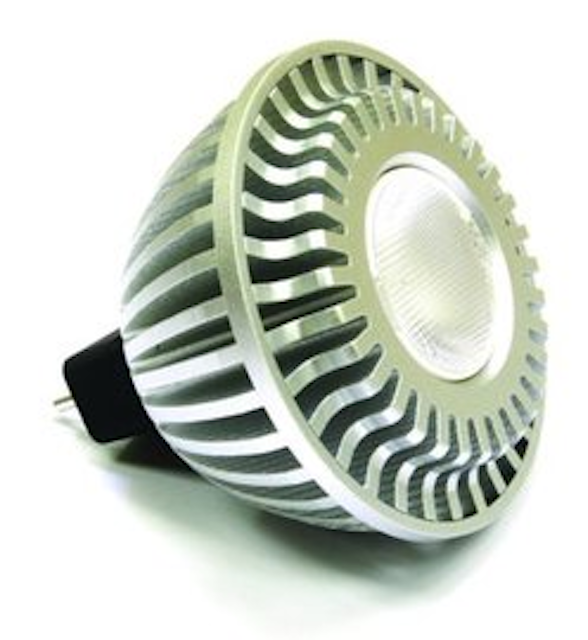 Date Announced: 14 May 2009
New, high-brightness LED lamp delivers a smooth, superior-quality light beam to a target area, with 80- percent-reduced power consumption and over 10 times the service life of a 35-watt halogen
Santa Clara, CA – LedEngin, Inc. announced today the launch of LuxDot, its newest LED MR16 lamp capable of replacing 35W halogen lamps. While LuxDot's high flux density is par of 35W halogen, the precision optical design enables LuxDot to exceed the halogen beam quality by providing a bright, uniform light distribution that eliminates hot spots and dark rings.
LuxDot is available in both 2900 K and 3100 K color temperatures (CCT) with excellent color rendering particularly in the warmer red and flesh-tone regions of the spectrum that have been a challenge for some LED solutions. LuxDot gives users 80% reduction in power use and a stunning 50,000 hours of service life for pay back times less than 9 months.
LuxDot offers the quality and quantity of light ideal for spot, accent, track and down lighting applications in a narrow flood beam pattern. It is plug-and-play compatible with standard MR16 based fixtures and provides uncompromising fit, form and performance compared to 35W halogen MR16 lamps. Museums, hotels, restaurants, retail stores, and many other venues will benefit from incorporating LuxDot into their directional lighting installations.
"LuxDot responds to the priorities of the lighting community because it maximizes usable light in addition to addressing energy efficiency demands," said Leonard Livschitz, vice president of marketing and business development, LedEngin, Inc. "It's designed with emphasis on delivering targeted, quality light which we call 'Lux on Target™'. Superior performance combined with LuxDot's uncompromising fit into the MR16 format will bring LED MR16 lamps into the forefront for lighting specification."
LuxDot meshes precision optical, electrical and thermal management design to make LED MR16 replacements the obvious choice for lighting designers. To order LuxDot products, please contact LedEngin directly at sales@ledengin.com or visit www.luxdot.net for more information.
Contact
Quata Ocano LedEngin, Inc. (408) 492-0620 ext. 115
E-mail:quata.ocano@ledengin.com
Web Site:www.ledengin.com