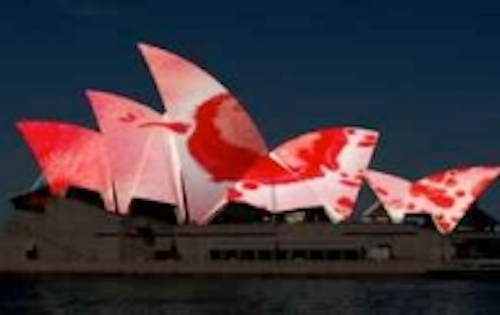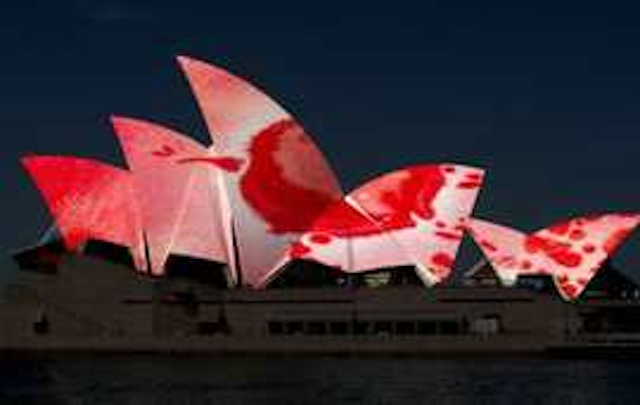 Date Announced: 07 May 2009
Organisers of the inaugural Smart Light Sydney event today announced the full program, including details of the dynamic Light Walk which will feature 25 light art works on a free public walk around Sydney's iconic harbour precinct.
Smart Light Sydney is a major component of Vivid Sydney, a unique new public festival that will transform the city into a spectacular living canvas of music and light, taking place 26 May – 14 June 2009.
Smart Light Sydney aims to inspire, engage and educate audiences and will showcase a range of smart lighting techniques including clever design, innovative technology, reusable materials, energy efficiency and reduced light wastage.
Almost all of the events in the program are free for the public to attend, with the Light Walk, taking place nightly from 6.00pm to midnight, promising to be a major drawcard. The Light Walk will feature 25 light art sculptures, including seven works produced by international artists from countries including the UK, Portugal,
Germany and Switzerland.
From a pedal-powered artwork on the banks of Circular Quay to a real time weather pattern projection on Observatory Hill, from a display of moving people creating a human flag in The Rocks to a four storey high pot of flowers swaying in the breeze in Cadman Park, the Light Walk will present a huge variety of smart light art sculptures that will capture the imagination.
Other Smart Light Sydney event highlights include Licht, a free series of concerts at Sydney Conservatorium of Music celebrating the works of controversial composer Karlheinz Stockhausen and including Australian premiere performances; Smart Light Symposia, in depth sessions led by industry experts on lighting design, architecture and the future of urban spaces; Art Light Exhibition, low energy art works on display at University of Technology, Sydney; Illumination at 72 Erskine, free talks on lighting design for urban spaces hosted by the Illuminating Engineering Society (IES) and Festival of the Stars, a celebration of stargazing in conjunction with the Light Walk at Sydney Observatory.
"Smart Light Sydney will bring the city to life with creativity and inspiration," said Mary-Anne Kyriakou, founder and artistic director, Smart Light Sydney.
"We've curated a Light Walk that represents the luminaries and upcoming stars of the Australian and international lighting design scene, and we hope their artworks will make an engaging and emotive
impression on audiences who experience them."
Geoff Parmenter CEO of Events NSW, the Presenting Partner, encouraged Sydneysiders and visitors, from families to creative professionals, to come into the city and experience this dynamic free Light Walk.
"The Light Walk is a central part of the Vivid Sydney program, which will engage the community in the arts and showcase the city as the major creative hub of the Asia-Pacific region," he said.
"We're really proud to support Smart Light Sydney as a part of Vivid and to promote imaginative and low energy solutions to enhancing urban spaces by showcasing these beautiful light art installations ," said Lord Mayor Clover Moore MP.
"Events like Smart Light Sydney and Vivid, contribute directly to the City's Sustainable Sydney 2030 vision, to ensure Sydney remains globally competitive and a lively, engaging, cultural and creative city."
Free guided tours of the Light Walk will be available on Friday and Saturday nights during festival time, providing an opportunity to explore in detail the inspirations and technologies at the heart of each art work.
The Light Walk will also offer the largest intelligent Bluetooth network ever used at a festival in Australia,providing visitors with free festival downloads such as videos and sculpture information from each of the BlueZones on the route.
THE FULL SMART LIGHT SYDNEY PROGRAM AND LIGHT WALK MAP ARE AVAILABLE ONLINE AT: WWW.SMARTLIGHTSYDNEY.COM
Contact
Erin Young, Avviso Public Relations +61 2 9368 7277
E-mail:eriny@avviso.com.au
Web Site:www.smartlightsydney.com