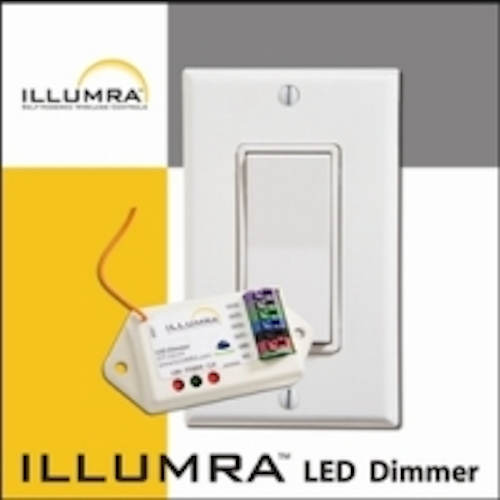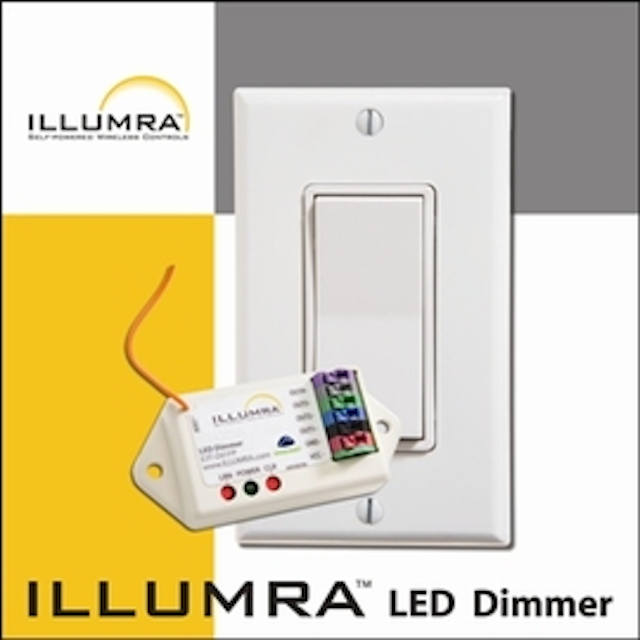 Date Announced: 08 May 2009
Introduced at LightFair 2009, the wirelessly controlled ILLUMRA LED Dimmer delivers ultra smooth dimming performance and responds to self-powered EnOcean compatible wireless light sensors, wireless occupancy sensors and wireless switches to control 5 amps of LED lighting. The versatile device is available in 65,000 PWM dimming steps or 0-10V dimming models and can control 12 or 24 volt LED power supplies. Wireless capability enhances the flexibility of the product while minimizing installation time and cost.
The new dimmer can operate as an LED driver for any 8-28V LED fixture or can be integrated directly into LED fixtures as an OEM component. The wirelessly controlled ILLUMRA LED Dimmer is perfect for applications in architectural dimming, daylighting, load shedding, and manual on/off automatic off (CA Title 24). The dimmer provides users the ability to adjust light levels to match their preferences and pays for itself in energy savings.
The dimmer can turn off or dim lights in vacant rooms or hallways by responding to signals from wireless motion sensors. It can dim lights in response to wireless sensors indicating when natural light is available and can also be manually controlled with self-powered wireless switches. The ILLUMRA LED Dimmer is FCC/IC approved and RoHS compliant to minimize the environmental impact over the life cycle of the product.
Contact
ILLUMRA
E-mail:warrenr@illumra.com
Web Site:www.illumra.com