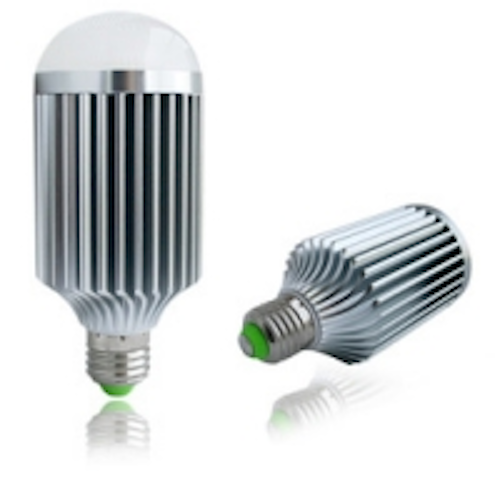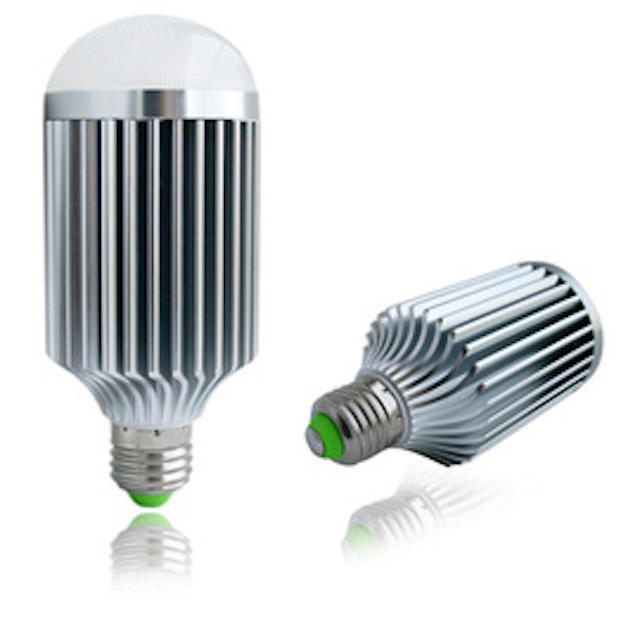 Date Announced: 19 May 2009
After eLucent™ E70X joining ATG Green Lighting Family, your needs for replacing high power conventional lamps can also be satisfied. eLucent™ E70X XPower LED Globe Bulbs can replace 80-100W incandescent at only 10 watts consumption. They can directly fit into standard E27 fitting, making it a perfect retrofit solutions with exceptionally low energy and maintenance costs.
Unique integrated PC cover makes eLucent™ E70X have focused and comfort light effect. Special designed aluminum housing provides excellent heat dissipation which much extends the service life.
eLucent™ E70X offer a 50,000 hours life time compared to 1,000 hours from incandescent lamps and 5,000 to 10,000 hours from CFLs. They utilize isolating circuit design, which ensures the safety and reliability. There's no lead or mercury containing in eLucent™ E70X, totally pollution or poisoning free.
Features & Benefits:
-Ultra energy efficient, replacing up to 80-100W incandescent;
-Good heat dissipation with professional designed aluminum alloy housing;
-Anti-glare, giving visual comfort with unique integrated PC cover;
-Isolating circuit design, safety and reliability;
-No mercury, lead, less CO2 emission, eco-friendly to the environment;
-No UV, infrared output, no harmful to human body;
-High shock and vibration resistant with PC cover and durable aluminum housing;
-Solid-state, fast turn on;
-Less heat output, no heat damage;
-Easily installed into standard fitting;
-Longevity of service and minimal maintenance.
Save the earth, and meanwhile save your energy bill. If you have any demands, please do not hesitate to contact us.
Contact
ATG Electronics Corp. International Sales Department Tel: +86-21-33932667 Fax: +86-21-33932677
E-mail:sales@atgelectronics.com
Web Site:www.atgelectronics.com