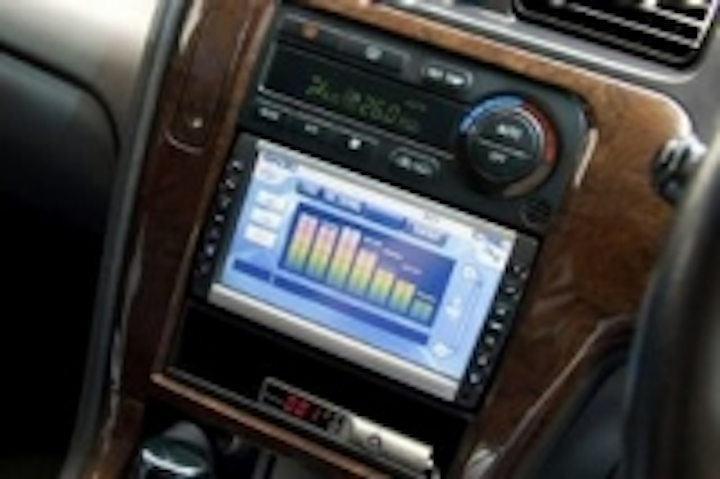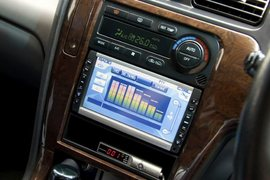 Date Announced: 24 Apr 2009
-- CAD integrated simulation software enables optimization of the light performance of any object, reducing energy use and materials wastage.
Toulon, France –- OPTIS, the leading software developer for the scientific simulation of light, has announced that its software solutions can enable designers to create more energy-efficient, compact lighting systems for everything from transport, buildings, to mobile phones and electronic displays.
OPTIS showcased its energy-saving software solutions at the Delhi Sustainable Development Summit (DSDS), which took place in New Delhi, India, in February, 2009.
OPTIS was invited by Dassault Systèmes, one of its key partners, to attend the summit in order to show its range of light and human vision simulation software on the DSDS exhibition's French Pavilion. Dassault is a leading product lifecycle management and software development company, also based in France.
Angela Green, Communications Manager at OPTIS, attended the DSDS event. She commented, "Our software offers manufacturers a solution for designing more environmentally friendly lighting and optical systems, often incorporating LED technology. By accurately simulating and optimizing light within the system using our solutions, manufacturers can improve the lighting's efficiency without increasing the product's power consumption. Sometimes they can even improve the lighting results while reducing the power consumption. Not only can they improve energy efficiency, they can also miniaturize a product, thereby reducing the amount of materials it takes to manufacture it.
OPTIS software packages based on the SPEOS technology enable the simulation of the behaviour of light in various devices and situations to enable lighting system designers and product developers to improve the energy efficiency and performance of lighting in vehicles, buildings, screens, mobile phones and other diverse applications.
By using OPTIS software, manufactures can cut expensive inventory and battery size, reduce the power consumption of their lighting products, making them smaller and lighter. Lighting manufacturers also use OPTIS software to convert conventional incandescent lights to use LED technology, which is far more energy efficient.
OPTIS is convinced that these benefits, when multiplied by the number of energy-consuming light products worldwide, could lead to significantly less electricity being produced, reducing the need for fossil fuels to be burned. The aptly-named Green added, "OPTIS is proud to be contributing to the ultimate goal of sustainable development: the reduction of CO2 emissions or "greenhouse" gases.
This year's DSDS event brought together distinguished speakers and researchers from across the world to address the key issues on climate change and suggest new ways forward. The summit stimulated debate and discussions, which provided innovative ideas and outlined course of action including technological changes and advancements feasible through public funding, demonstration projects, and public–private partnership.
DSDS sponsors included HSBC Bank, the Swiss Agency for Development & Cooperation, Norway's Embassy to India, and the Renewable Energy & Energy Efficiency Partnership.
Key features of the 2009 event included: an International climate change exhibition, the screening of films on climate change, an "Africa day", a meeting of young global leaders, the Sustainable Development Leadership Award, and musical performance by Tabla Maestro Ustad Zakir Hussain. For more information on DSDS, visit: http://dsds.teriin.org/2009/index.htm
About OPTIS
OPTIS is a leading software developer for the scientific simulation of light and human vision within a Virtual Reality Environment. Its solutions allow designers, ergonomists and engineers to simulate and optimize lighting performance, product appearance as well as the visibility and legibility of information on human machine interfaces, in a fully-immersive environment.
Since integrating its SPEOS solution in CATIA V5 in 2002, OPTIS is still the only company to provide a light simulation solution fully based on a physical model inside a CAD/CAM software.
OPTIS has delivered more than 5500 licences to 1500 customers in 36 countries worldwide. Users include most of the major automotive, aerospace, electronics, white goods and lighting manufacturers, as well as architects, universities, research laboratories and defence agencies.
They use the SPEOS technology to design, simulate and visualise in a virtual reality environment, products as diverse as automotive lighting, mobile phone screens and keypads, dashboard and cockpit displays, LCDs, LEDs, luminaires, and optics for industrial vision and medical applications.
Contact
Angela Green, Communications Manager Tel: +33 (0) 4 9408 6697
E-mail:agreen@optis-world.com
Web Site:www.optis-world.com