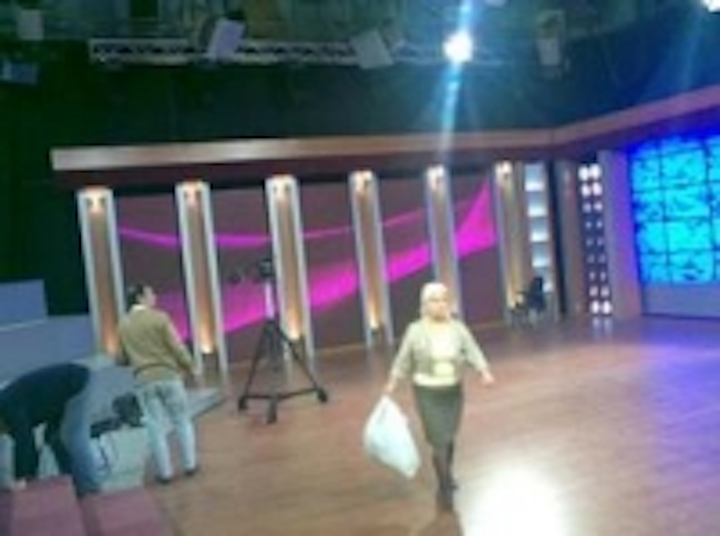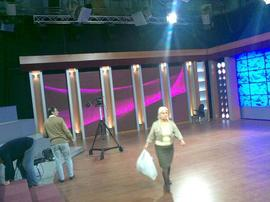 Date Announced: 09 Apr 2009
After the installation of the biggest outdoor LED screen in Tbilisi, capital of Georgia in October, 2008. Shenzhen Sansun Hi-Tech Co., Ltd. is proud to announce that they supplies two indoor LED screens to two of the most popular TV station in Georgia.
For this important project, Sansun worked closely with A & B Services, the biggest LED provider of the country. Aim to bring the best visual experience to million of audience.
Meanwhile, The National TV Channel of Georgia, used the screen for the Eurovision song contest qualifying stage which held in Tbilisi.
View video on
YouTube
.
"The Sansun screens have became an important asset of the TV station, we love working with Shenzhen Sansun because their screens are superb in terms of performance and reliability, most importantly, they 100% understand client's needs" says George Kavzharadze, director of A & B Services. "We look forward to continue this relationship forever"
Another TV station, Rustavi 2, also started to uses the screen for the most famous program, Star Academy in March.
We're honored to continue having the opportunity to work with this country." Shenzhen Sansun Business Manager Karson Ho said "In order to improve the flexibility of the whole screen, we developed a new P10mm Magnet Type module, which enable Technician to change the shape and size of the screen with no screws!"
"In 2008, we finished a lot of projects around the world, such as 4 screens for Beijing Olympics main stadiums, Biggest curve screen in Dubai, etc. In 2009, we will install the Biggest Indoor Curve screen, Showing The Future of the World." Ho says.
Contact
Shenzhen Sansun Hi-Tech Co., Ltd Karson Ho Tel: (86) 130 6845 7147 (852) 9233 2213
E-mail:karson@szboe.com
Web Site:www.szboe.com