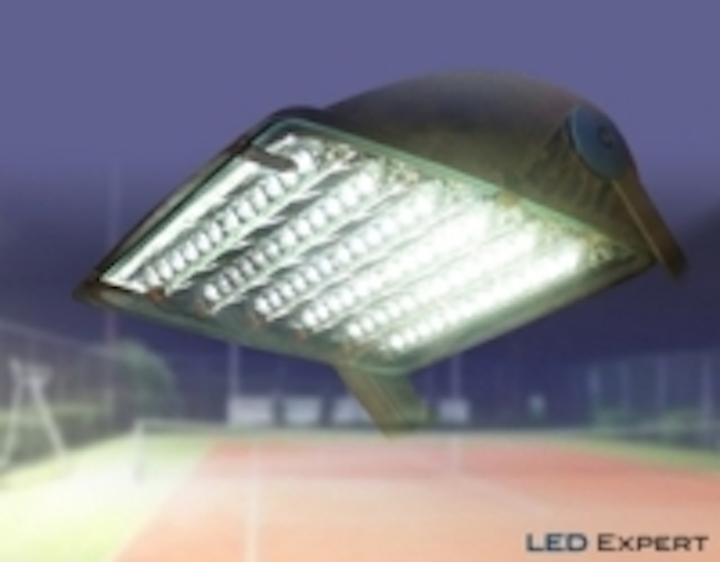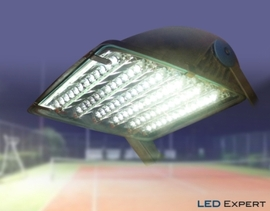 Date Announced: 27 Apr 2009
In the week of World Earth day, the city of Eindhoven, LEDExpert and Heijmans had a World premiere:
The first dynamic illumination of sport fields
By using this sport field illumination in a dynamic way, the wishes and requirements of the sportsman can be implemented far better. This will increase the joy and pleasure for the sportsman, as well as it will support a sustainable future.
The implementation of dynamic behaviour can only be realised with LEDs. LEDs can be switched on and off more than a million times per second, and are stepless dimmable. Energy consumption of LED sport field illumination is, at full brightness, about 25-30% less than of conventional sport field illumination.
LEDExpert has succeeded in designing, building and demonstrating a professional LED sport field illumination luminary with an intense and precise bundle of light. This gives the advantage of lower power consumption, but also reducing drastically the light pollution in the surroundings of the sport park.
Example of dynamic use of sport field illumination are:
The light of tennis courts can be switched off when no-one is using the court. The LED light can be also switched on direct after switch of, and will immediately have 100 % light power (no warm-up time). An other example is at hockey training on penalty corners (one goal), where one can switch off, or dim the lights for that moment on the other parts of that sport field.
In this way, an energy power consumption reduction of an additional 30-35 % can be reached.
With this world premiere it will be more easy to create a better awareness and empowerment with sportsman and sportswomen. In combination with energy passes the sportsperson and/or sports club, will be rewarded to use energy with more awareness.
In Eindhoven, with over 600 light poles at sport fields, dynamic sport field illumination also helps greatly in creating a CO2 neutral town.
LEDExpert expects that Dynamic LED sport field illumination will be available commercially by April 2010.
Contact
LEDexpert Joost Verhoeks Innovation Officer
E-mail:joost.verhoeks@ledexpert.nl
Web Site:www.LEDexpert.com