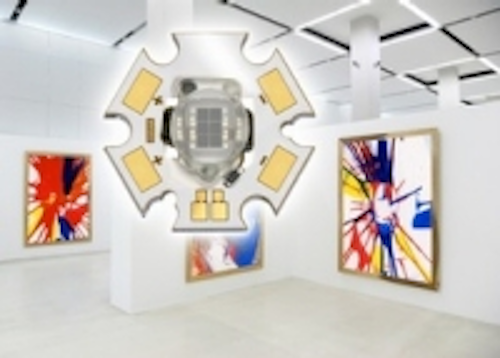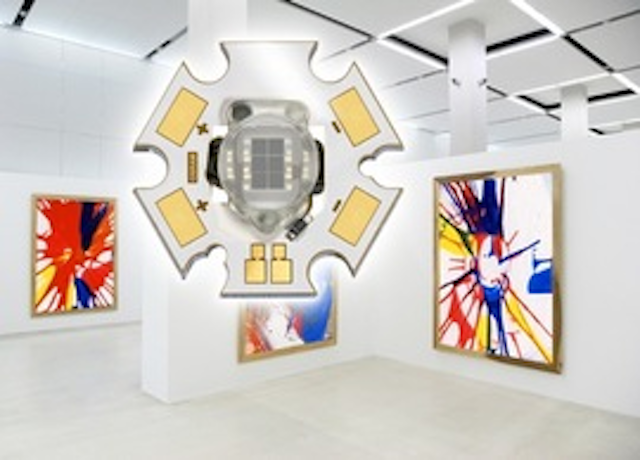 Date Announced: 16 Apr 2009
With six powerful thin-film chips and a hemispherical lens, the new Infrared OSTAR Lighting LED from OSRAM Opto Semiconductors produces 3.5W of optical output power at an operating current of 1 A.
The beam angle and radiant intensity can be varied with standard secondary optics which are readily available on the market. The hexagonal honeycomb shape of this high-power component enables multiple IR LEDs to be combined to form a large space-saving matrix so that the output power can be increased many times.
Major applications for the IR OSTAR Lighting LED include industrial lighting for camera-based surveillance systems such as CCTV and intelligent transportation systems (ITS).
The IR OSTAR Lighting LED is available in two wavelengths. At 850 nm, the SFH4750 is an optimized union of maximum spectral sensitivity for CCD and CMOS cameras with suppressed visibility for the human eye.
The SFH4751 is a version with a wavelength of 940 nm, to which the human eye is almost insensitive. This model is used in applications where visibility of the light source must be eliminated.
"We were able to bring the infrared OSTAR Lighting quickly to market because of the synergies among the various technologies at the product development stage," said Harry Feltges, Marketing Manager for Infrared Components at OSRAM Opto Semiconductors. "The package is the same as our popular white OSTAR Lighting, so our customers can take advantage of the shared thermal and mechanical designs."
With their high optical output, both versions of the IR OSTAR Lighting LED are good choices for industrial lighting illumination units for CCTV systems. These systems are used to improve public safety on the streets, at railway stations, at airports and in schools, and also to protect museum exhibits against theft. These IR LEDs have a very long lifetime, even in pulsed mode applications. They are, therefore, suitable as light sources for intelligent transportation systems such as traffic monitoring, toll systems and automatic number plate recognition (ANTR).
About OSRAM Opto Semiconductors
OSRAM is part of the Industry sector of Siemens and one of the two leading lighting manufacturers in the world. Its subsidiary, OSRAM Opto Semiconductors GmbH in Regensburg (Germany), offers its customers solutions based on semiconductor technology for lighting, sensor and visualization applications. OSRAM Opto Semiconductors has production sites in Regensburg (Germany) and Penang (Malaysia). Its headquarters for North America is in Sunnyvale (USA), and for Asia in Hong Kong. OSRAM Opto Semiconductors also has sales offices throughout the world. In the 2008 fiscal year (to the end of September) OSRAM Opto Semiconductors employed more than 4600 people and achieved sales totaling 529 million euros.
Contact
OSRAM Opto Semiconductors Ph: 888-446-7726
E-mail:info@osram-os.com
Web Site:www.osram-os.com