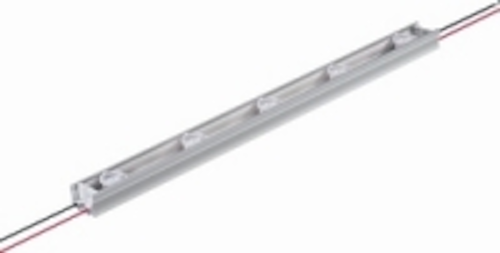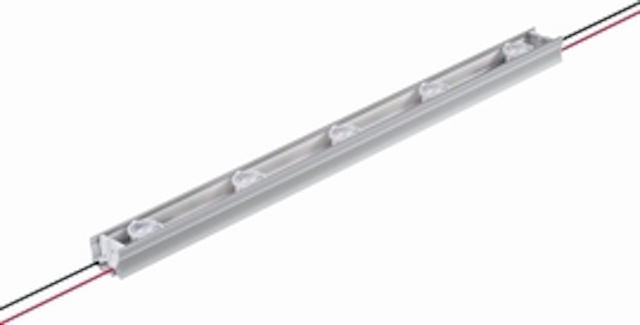 Date Announced: 25 Apr 2009
ROSEMONT, IL – Philips Lighting Electronics is proud to announce the introduction of the new Philips Affinium LED posterbox module (LPM 200), an energy-efficient LED solution for high-quality backlit display signs used in both indoor and outdoor applications.
Available in 9 Watt and 15 Watt versions (and delivering lumen output of either 270 or 450, respectively), the LPM 200 is a unique, indirect lighting system which is ideally-suited for use with pylon, wall-mount, architectural, and monument signs involving either single or double-faced displays. Installed within the perimeter of the sign and directing light inwards, aluminum profiles wash light across the display. As part of its commitment to providing the utmost in green and highly sustainable solutions, Philips' patent-pending technology makes further use of the light by recycling it within the box. The result is an energy-efficient and easy-to-install solution which delivers crisp, bright, uniform light that is free of the "hot-spotting" usually associated with fluorescent tubes.
Durable and long-lasting, the LPM 200 meets all applicable UL, CSA, and CE safety standards and is suitable for damp and dry locations in both indoor and outdoor applications. A signature Philips Green product based on its design and performance, the system is also RoHS compliant. The LPM 200 operates on either 17 Watt, 40 Watt, or 100 Watt Philips Xitanium® LED power drivers.
High-performing, energy-efficient, reliable, and easy to install and maintain, Philips' new LPM 200 helps deliver visually perfect illuminated images and sets new standards for high-quality backlit display signs in a broad range of professional applications.
About Philips Lighting Electronics North America
A leader in the ballast industry for over 60 years, Philips Lighting Electronics N.A. offers a full line of Philips Advance branded ballasts and drivers for fluorescent, HID, and LED light sources to the market's broad range of lighting fixture manufacturers and electrical distributors. For more information on Philips Lighting Electronics' complete product line and range of Smart Solutionsä, visit www.philips.com/advance or call (800) 322-2086. Philips Lighting Electronics N.A. is a division of Philips Electronics North America.
About Royal Philips Electronics
Royal Philips Electronics of the Netherlands (NYSE: PHG, AEX: PHI) is a diversified Health and Well-being company, focused on improving people's lives through timely innovations. As a world leader in healthcare, lifestyle and lighting, Philips integrates technologies and design into people-centric solutions, based on fundamental customer insights and the brand promise of "sense and simplicity". Headquartered in the Netherlands, Philips employs approximately 116,000 employees in more than 60 countries worldwide. With sales of $38 billion in 2008, the company is a market leader in cardiac care, acute care and home healthcare, energy efficient lighting solutions and new lighting applications, as well as lifestyle products for personal well-being and pleasure with strong leadership positions in flat TV, male shaving and grooming, portable entertainment and oral healthcare.
Contact
Philips Lighting Electronics North America Susan Bloom
E-mail:susan.bloom@philips.com
Web Site:www.philips.com