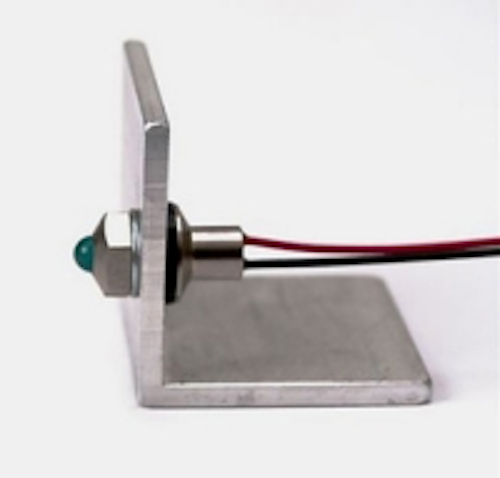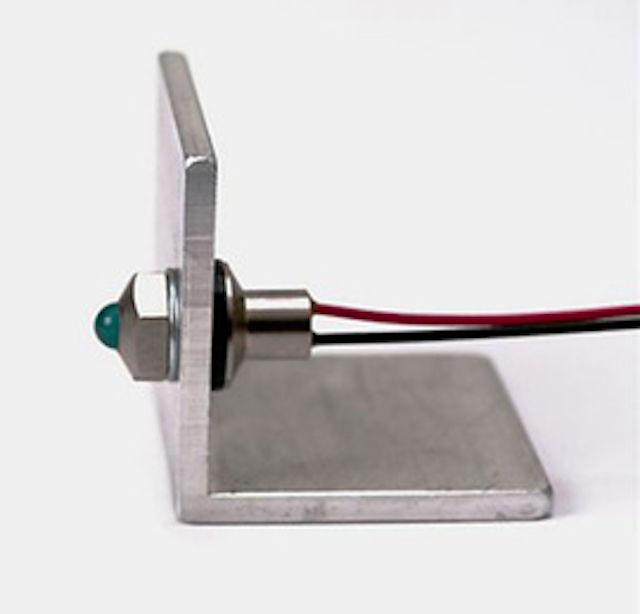 Date Announced: 27 Apr 2009
Wilbrecht LEDCO, Inc. announces the CRM series rear mount panel LED indicators, environmentally sealed for use in harsh conditions or outdoor applications.
Assembled with daylight readable LEDs, the indicators are ideal for control panels, instrumentation, and front panel fault indication in outdoor environments.
A rear mount design allows users to remove the LED from a panel without removing terminations.
The series also offers rugged construction, featuring a nickel-plated brass housing with flatted side to prevent rotation when panel mounting.
Indicators are secured to front panels using the provided nickel-plated brass hex nut.
Fitted with dual nitrile o-rings and internall potted to IP66, the CRM series is ideal for high vibration applications.
Mounting torque is rated at 20 +/- 2 in-lb ( 2.26 +/- 0.23Nm), and LEDs will withstand a push-out force of 10 pounds.
Designed to rear mount in an 8mm (.315") hole, the series is available with daylight readable single color LEDs, as well as bicolor, tricolor, full color RGB, and blinking LEDs.
Indicators can be supplied with internal resistors for 5-60VDC or 120VAC, and they are avilable with LED pin terminations or insulated wire leads.
Popular options include connectors, custom wire lengths, and MIL-SPEC wire, including MIL-W-22759.
Contact
Laurie Wilbrecht Tel: 651-659-0919 Toll free Tel:888-323-8751 Fax: 651-659-9204
E-mail:support@wilbrecht.com
Web Site:www.wilbrechtledco.com