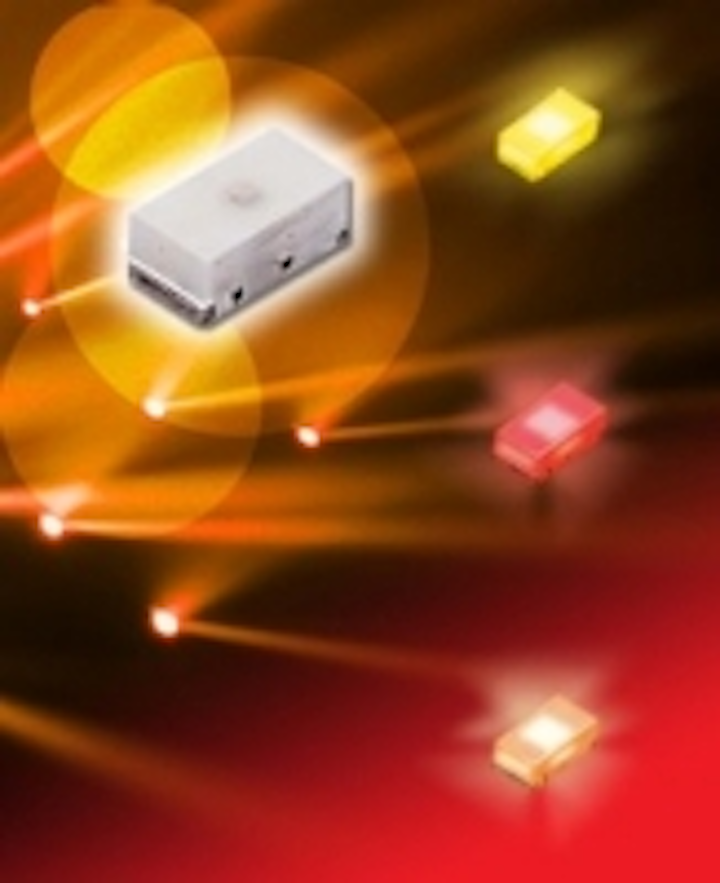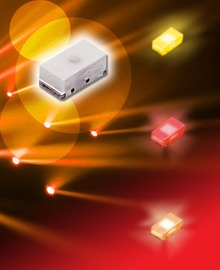 Date Announced: 29 Apr 2009
DOMINANT introduces a new hot SpiceLED series, the SSx-NLD-xxx. The devices of this LED series are able to withstand a high operating temperature of up to 110°C. The high operating temperature of up to 110°C of this SpiceLED series is setting the benchmark for similar competitor's products.
This miniature device uses an industry-standard 0603 (S-Spice) package outline but with a package height of only 0.6mm! Its small, efficient and highly reliable design has a superb wide viewing angle of 160° with enhanced thermal dissipation capability via its copper base. This SpiceLED package is a proof for the exemplary integration of the copper lead frame and an encapsulation with high temperature resistant epoxy resin what enables this LED to be driven at such high ambient temperature conditions.
SSx-NLD is available in super red, red, amber, orange and yellow color. It provides a 285mcd typical luminous intensity in super red, 355mcd typical in red, 450mcd typical in amber, orange and yellow at 20mA.
SpiceLEDs not only spice up the lighting solutions for automotive interior lighting but they are also setting the trend for key-pad illumination of PDAs, compact back-lighting applications, consumer appliances, office equipment, audio and video equipment.
Spice up your next project with DOMINANT's hot new SpiceLED!
About DOMINANT Semiconductors
DOMINANT Semiconductors Sdn. Bhd. is a dynamic Malaysian company belonging to the world leading SMT LED manufacturers. It has an excellence driven organization and offers a comprehensive product range for all kind of lighting applications needed in the automotive, consumer, communications and industrial market segments. With extensive industry experience and relentless pursuit of achieving the highest quality combined with a state-of-art manufacturing, innovation, research and testing capabilities DOMINANT have become a trusted and reliable brand across the globe. More information about DOMINANT Semiconductors, a QS 9000, ISO/TS 16949, ISO 14001 certified company, can be found under http://www.dominant-semi.com.
Contact
Marketing Communication Tel: +60 (06) 2833566 Fax: +60 (06) 2830566
E-mail:sales@dominant-semi.com
Web Site:www.dominant-semi.com