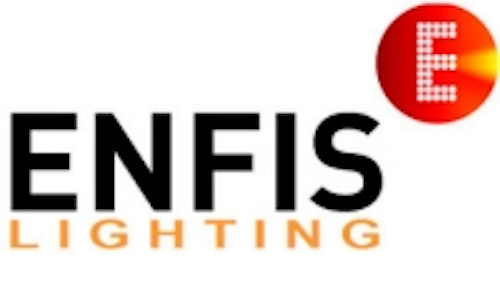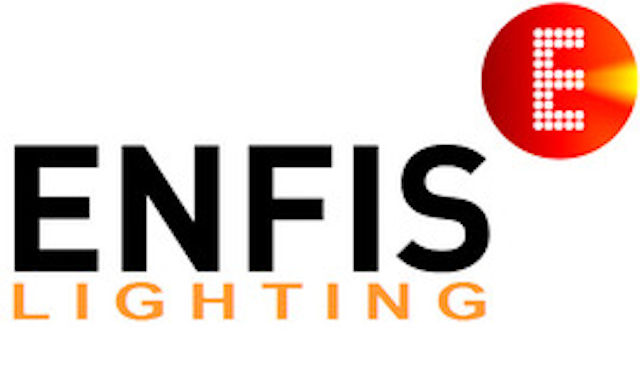 Date Announced: 16 Apr 2009
New North American Headquarters Offers Lighting Community Access to Intelligent LED Technology
Bedminster, New Jersey, USA – (16 April 2009) – Enfis Lighting (LSE: ENF), an innovator of intelligent LED lighting systems and technologies, today announced the official opening of its new North American headquarters in Bedminster, New Jersey, between New York and Philadelphia.
"This event underscores the increasing opportunities for 'smart' LED technology within the U.S. and Canadian marketplaces," said Dan Polito, president of Enfis Lighting North America. The facility will serve as the North American hub for sales and service for the complete family of Enfis LED lighting products and peripherals. In addition, the facility will also house the Enfis EVO Center, a comprehensive demonstration and application development unit that will provide Enfis customers with access to an experienced global team of SSL engineers and designers.
Shaun Oxenham, CEO of the Enfis Group Ltd, emphasized, "North America has positioned itself at the forefronts of LED technology for general illumination and semiconductor research and development. With our major investments in the new Bedminster facility and its highly skilled staff, we are directly addressing the increasing needs and expectations of our North American customers. The new Bedminster facility will be a cornerstone of our worldwide growth strategy in the markets for LED technology."
"We anticipate that we will continue to grow our organization in Bedminster, making it the gold standard of customer sales and service for North America," said Polito. "Being located between New York and Philadelphia, with its world renowned Universities like Princeton and the Rutgers provides an ideal cultural and scientific environment to stimulate imaginative and creative thinking for ongoing product and application development."
About Enfis Lighting
Enfis Lighting (LSE: ENF) designs, manufactures and markets intelligent, high-power, 'tunable' LED lighting with a focus on providing cutting-edge solutions that can be easily integrated into luminaires, fixtures and custom projects. The company's expertise covers semiconductor technology, packaging, thermal management, optics, electronic design, software and volume manufacturing.
Enfis 'smart' LED array technology offers luminarie and fixture manufacturers unsurpassed optical white light output. Their ultra-bright, multi-watt, multi-wavelength 'smart' LEDs are designed so that each wavelength can be individually controlled and monitored. Each Enfis 'smart' LED array has active color temperature and heat-sensing components that control, calibrate and regulate the light output of each wavelength on the array for the lifetime of the component.
Please visit us at Booth # 2581 at Lightfair International 2009
May 5 – 7, 2009.
Contact
Enfis Lighting – North America
E-mail:info@enfis.com
Web Site:www.enfis.com