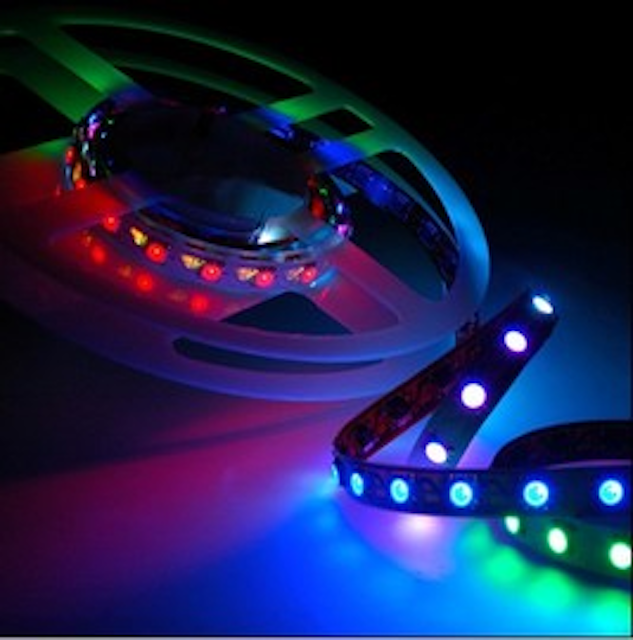 Date Announced: 15 Apr 2009
LED strip have been widely used for decoration on world wide, and for the economics crisis have been coming, so our company do our best to cut down the price of led strip, the extent more than 30% than the price last year.
Think green, act green, we are always on the road!
About Hongding:
Think green, act green. Valuing the global environment, Hongding Electronics dedicates itself to the promotion of the LED applications.
With a strong R&D team and patented technologies, Hongding Electronics enables customers' energy saving, highly efficient, long lifespan and environment friendly benefits.
Hongding Electronics produces a range of technology advanced products, including LED Fluorescent Lights, LED Power Lamps for Illumination Lighting; LED Ribbon Strips, LED Flex Strips and LED Modules for Signage Lighting, LED Rope Lights and LED Wall Washers for Architectural Lighting.
Hongding Electronics also offers a comprehensive OEM service package including consulting, individual planning design and engineering, cost analysis, delivery terms prognostics, manufacturing, and warranty.
In additional, Hongding Electronics licenses its patented technologies and provides technical support on project installation and system operation to create specified lighting effects for its customers throughout the world.
Contact
Alex Song Overseas Manager Shenzhen Hongding Electronics Co., LTD. 5F, Bldg.5, Hongdu Industrial Park, Jiuwei, Bao'an Dist., Shenzhen, Guangdong Province 518102 China TEL:86-755-82027019- 812 FAX: 86-0755-82027039
E-mail:alex@ledlighting-china.com
Web Site:www.ledlighting-china