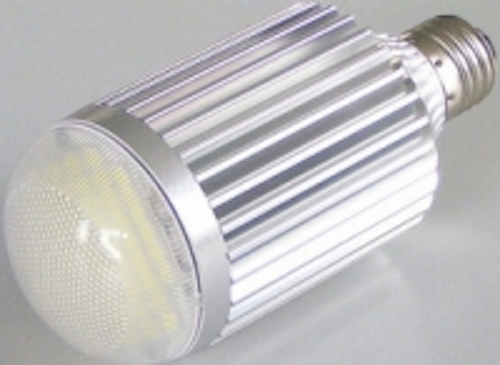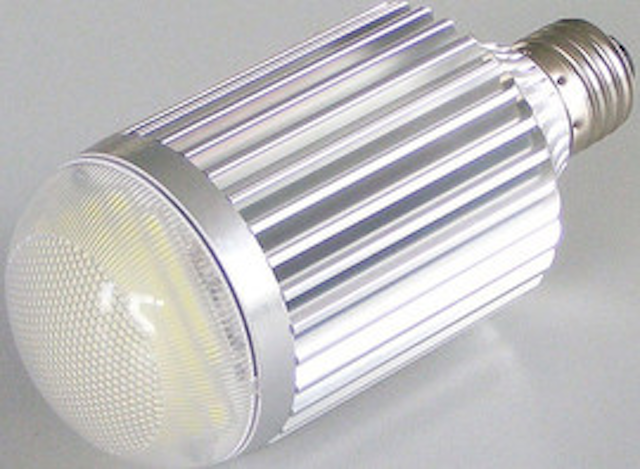 Date Announced: 21 Apr 2009
ATG Electronics® eLucent™ E70X XPower LED Globe Bulbs (Part Number: HBX-2101N-070000-H0) are fully-qualified retrofit solutions to replace conventional high power incandescent lamps and CFL lamps. They are well-suited for use in your home, commercial, retail or hospitality areas.
eLucent™ E70X adopt ultra-efficient LEDs (70 lm/W), consuming 10 watts and emit the same amount of light intensity of 80 watts incandescent lamps.
Unique integrated PC cover makes eLucent™ E70X have focused and comfort light effect. Special designed aluminum housing provides excellent heat dissipation which much extends the service life.
eLucent™ E70X offer a 50,000 hours life time compared to 1,000 hours from incandescent lamps and 5,000 to 10,000 hours from CFLs.
eLucent™ E70X utilize isolating circuit design, which ensures the safety and reliability.
eLucent™ E70X contain no lead, no mercury, totally pollution or poisoning free.
eLucent™ E70X can directly fit into standard E27 fitting, making it a perfect retrofit solutions with exceptionally low energy and maintenance costs.
Features & Benefits:
-Ultra energy efficient, replacing up to 80W incandescent lamps;
-Good heat dissipation with professional designed aluminum alloy housing;
-Anti-glare, giving visual comfort with unique integrated PC cover;
-Isolating circuit design, safety and reliability;
-No mercury, lead, less CO2 emission, eco-friendly to the environment;
-No UV, infrared output, no harmful to human body;
-High shock and vibration resistant with PC cover and durable aluminum housing;
-Solid-state, fast turn on;
-Less heat output, no heat damage;
-Easily installed into standard fitting;
-Longevity of service and minimal maintenance.
Contact
ATG Electronics Corp. International Sales Department Tel: +86-21-33932667 Fax: +86-21-33932677
E-mail:sales@atgelectronics.com
Web Site:www.atgelectronics.com