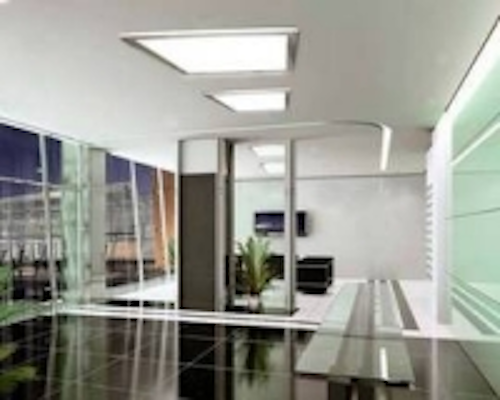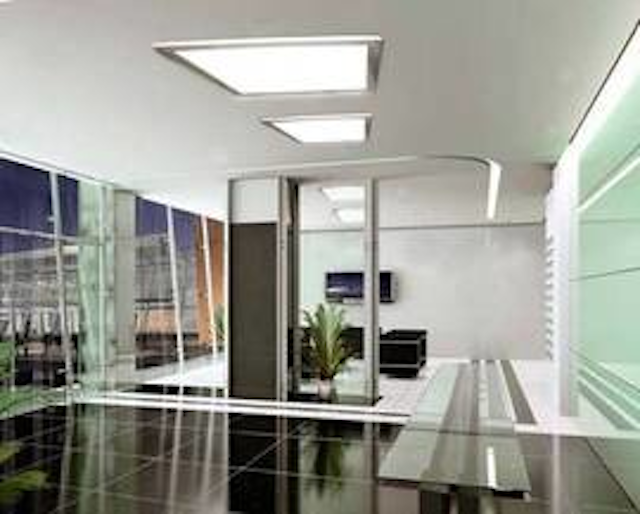 Date Announced: 30 Apr 2009
Two types LED Intelligent Panel Light have developed by R&D of Shenzhen Jiuzhou Optoelectronics Co., Ltd. in early of April 2009.
"This is a new LED application lighting product which can be replaced of the traditional grille lamp panel directly," Mr. Jackson Zhu (Engineer Manager) said, "Firstly, we developed the LED panel light in two sizes: 600mm x 600mm and 1200mm x 600mm, and with two intelligent controllers: one was installed Dali control interface(Code No.:JZL-P01) and the other one inbuilt Motion sensor, Daylight photo sensor with dimmer(Code No:JZL-P02)."
For the (JZL-P01) panel Light, They are mainly used in Large Lighting system project which have Dali control system. Such as MTR station lighting project, Hospital building, Shopping mall and etc. The advantages of this product as follows:
For installers and electrical contractors
• Simple 5-core wiring, no special control cable, no polarity, no
termination and no segregation required
• Easy base-building commissioning
• Easy commissioning for tenancies
• No need to switch the mains voltage (handled internally by the
ballasts)
For facilities managers & maintenance contractors
• Status reporting of lamps and ballasts
• Simple modification - no need to rewire for changing tenancies
• Lower maintenance costs
• Increased energy savings due to dimming and control capabilities
• Long life span: more than 50,000hours@70% Lumen
For building occupants & tenants
• Customized lighting preferences
• More comfortable lighting
• Individual control
• Easy modification
As for the JZL-P02 panel light, it can be used in office building, warehouse, Hotel, Supermarkets, Museum, Libraries, Show Room, and so on. It automatically keeps the room on the same brightness situation with daylight sensor and dimmer. You can choice the sensors (Motion sensor or daylight photo sensor or both together) according to your light project.
"From early of May, We will promote these products to oversea markets through our Exclusive distributors and some important customers in our global sales network," said Mr. Daniel Liu, General Manager of JZ Optoelectronics.
"That what we've done and will continue to do as before, We will reward them for their Loyalty, Persistence and support these years; intelligent LED lighting product is main lighting developing trend in the future; in order to meet increasing requirements from our customers, more and more intelligent LED lighting products with our own patents will be created in coming months".
For More information about these intelligent Panel light. Please feel free to contact us through following contact details.
Contact
Jerry Zou, Sales Manager Cell: 86-15816856687 Office Phone: 86-755-26947023(direct) Fax: 86-755-26715369 MSN: jerryzou@hotmail.com Websites: www.jz-led.com
E-mail:jerry.zou@scjz-led.com
Web Site:www.jiuzhou.com.cn