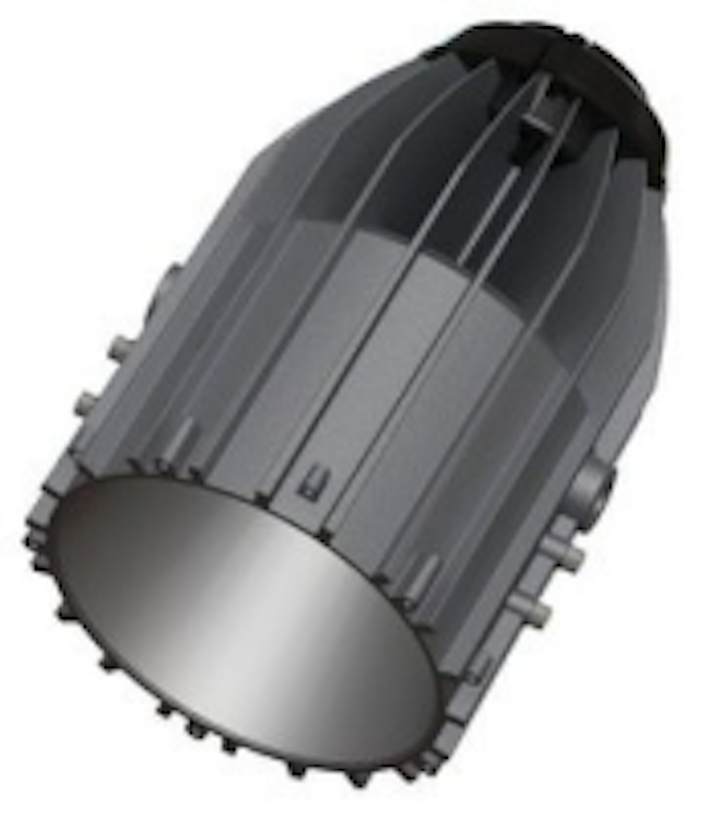 Date Announced: 20 Apr 2009
Harrogate, UK -- As lighting manufacturers are entering into their greenest moment in a bid to become more energy efficient, Vexica is proud to announce the launch of the ultimate OEM LED-based light source on the market, offering true LED versatility.
The product is designed with ease of integration in mind for lighting manufacturers. Vexica have addressed all the issues associated with LED research and development and we can now offer a fast track solution, providing OEM's with rapid speed to market. True versatility has been at the forefront of the product design which has resulted in a myriad of options for manufacturers. The module is a proprietary and all-in-one solution integrating:
• The LED lighting module.
• A specific engineered die cast aluminium heat sink, allowing optimal thermal transfer.
• Proprietary reflector options.
• A revolutionary cooling option.
The initial patent pending Vexica light engine is also sealable for outdoor use, making it the ultimate LED light source for OEM peace of mind. Flexibility for OEMs is achieved through multiple LED wattages (12-48 watts) which are powered from a proprietary remote LED driver. The driver is offered in standard mains on/off, Triac mains dimming, 0-10v dimming, DALI or DMX control over 4 LED channels. This also allows manufacturers full RGB+ Amber or White LED colour options for architectural or entertainment lighting applications.
Bespoke solutions allow OEM's to specify the LED wattage, colour temperature and reflector beam angles. This allows the designer to choose the amount of light required and the colour of the LED light they prefer. High power LED options achieve more than 3500 lumens.
The total package size is 130mm diameter by 194mm high making this the ideal solution for mainstream lighting applications such as:
• Down Lighting
• Spot Lighting
• Wall Washing
• High Bay Lighting
• Low Bay Lighting
• Area Lighting
• Architectural Lighting
• Street Lighting
Vexica is now offering product demonstrations and are due to enter into volume production in Q3 this year. If you feel that your business can benefit from the integration of Vexica into your product line to facilitate energy efficiency then please contact
sales@vexica.com
or visit
www.vexica.com
to download our initial leaflet.
About Vexica:
Vexica is a UK based manufacturer specifically setup for the supply of high power "Solid State Lighting" based solutions for lighting industry product integration. Vexica's focus is to design, develop and manufacture energy efficient more environmentally friendly solutions. We aim to offer lighting manufacturers ease of integration and speed in route to market. Vexica offer a myriad of solutions that can be tailored specifically to an individual OEM requirement. Our core competencies include thermal design, thermal analysis, electronic LED driver design, reflector technology and LED light engine integration for multiple industries.
Contact
Telephone: +44(0)1423 506129 Fax: +44(0)1423 506183 Vexica Limited, 17 East Parade, Harrogate, HG1 5LF, United Kingdom
E-mail:sales@vexica.com
Web Site:www.vexica.com