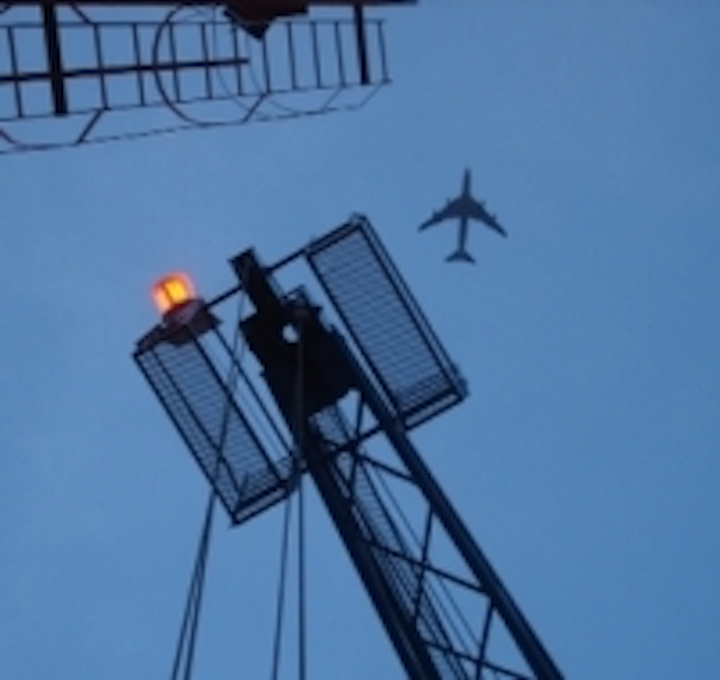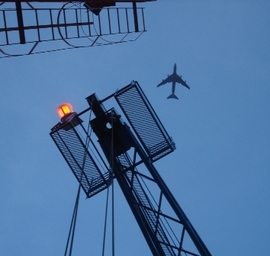 Date Announced: 27 Apr 2009
Delta Obstruction Lighting (DOL) has exploded onto the Egyptian energy scene with a contract to illuminate two 150 metre plus cooling towers at the country's newest power station – currently under construction. But it is an explosion it will be preventing at Cairo West Power Plant - just outside the Egyptian capital - as its lighting solution will ward off incoming aircraft for years to come.
"We are delighted to be working on such a high profile job as Cairo West. Despite having little experience in Egypt we have proved on numerous occasions that we can install aircraft warning systems at short notice, anywhere in the world," said DOL Managing Director, Tariq Mukhtar.
The company was referred to Cairo West Chief Contractors, KEPCO by associate company, 'James Walker Townson' which has worked closely with DOL on a number of high profile UK jobs. On JWT's advice KEPCO decided to dispatch a representative to Delta HQ in Oldham and during a lightning quick visit to meet Delta representatives and tour the Wrigley Street factory he saw enough to award the contract on his return to Egypt.
Situated on the West Bank of the Nile just 12.5km from downtown Cairo, the site for the Cairo West 700 MW Thermal Power Plant was chosen because it has close proximity to water and fuel as well as major consumption centres. When finished in 2011, it will supply a large section of Egypt's capital city with the vital energy it needs to function within the national and global economy.
Whilst that fact may be taken for granted by energy users, energy experts know all too well the effect of a sudden station shutdown and work tirelessly to reduce the risk of that happening. Due to Cairo West's huge cooling towers, incoming aircraft to nearby Cairo International Airport are a major danger, made greater by Cairo's incredible population density. To overcome it KEPCO issued a brief to illuminate the power plant's towers in a way that would not only meet International Civil Aviation Regulations but exceed them.
With over 30 years in the business, Delta Obstruction Lighting has developed a portfolio of unique and efficient LED lighting products which exceed International, Civil and Federal Aviation Authority requirements. The use of an LED array creates a long lasting light unit that is easily assembled and operated. All units are designed to be compact, efficient and safe. With low maintenance requirements, these long lasting LED lights can operate individually to avoid complete light failure.
After much deliberation DOL proposed a lighting system equipping each tower with 24 lights – 48 in total. Each tower would house:
-8 Delta designed low intensity WL75s - a weatherproof aviation obstruction light with highly reliable LED banks known for supreme energy efficiency. With more than 100,000 burning hours, the light's high quality aviation red colour eliminates the need for additional colour filter
-8 Delta designed medium intensity WL2500s – using <50 watts of power the beacon, which incorporates state of the art LEDs into an efficient optical design, lasts for up to 10 years, saves light wastage with a tight beam, and can be either flashed or steady burned.
- 8 high intensity WL99s (sourced from outside) - a unidirectional white flashing strobe light designed to provide 120 degree horizontal with narrow vertical beam pattern. Made from stainless steel, it contains an automatic day/twilight/night light intensity adjustor and is capable of 'flash synchronization'.
Each tower will be split into four levels with level 1 at the top 150m above ground level and the other three levels at 40m intervals from there down. On levels 1 and 3, four WL99s will alternate with four WL2500s at 45 degree intervals. On levels 2 and 4, four WL75s will be fixed at 90 degree intervals.
To ensure their correct operation, all the lights will be monitored by GSM communicators from a central control facility. The lights will be designed at Delta Obstruction Lighting's Wrigley Street factory in Oldham and installed by sister company Delta International Steeplejacks (DSJ) - one of the most experienced companies in the world at high altitude installation.
DOL's proposal was subsequently approved by KEPCO and the lights have since been designed, manufactured and shipped via Felixstowe to Egypt. A team of DSJ supervisors are now eagerly awaiting the completion of the towers – scheduled for the end of April 2009 - so they can begin installing the new system.
Contact
Delta House, Wrigley Street, Oldham, OL4 1SL, United Kingdom Tel: +44 (0) 161 785 4940
E-mail:Michael.Herbert@powell-pr.co.uk
Web Site:www.deltaobstructionlighting.com/