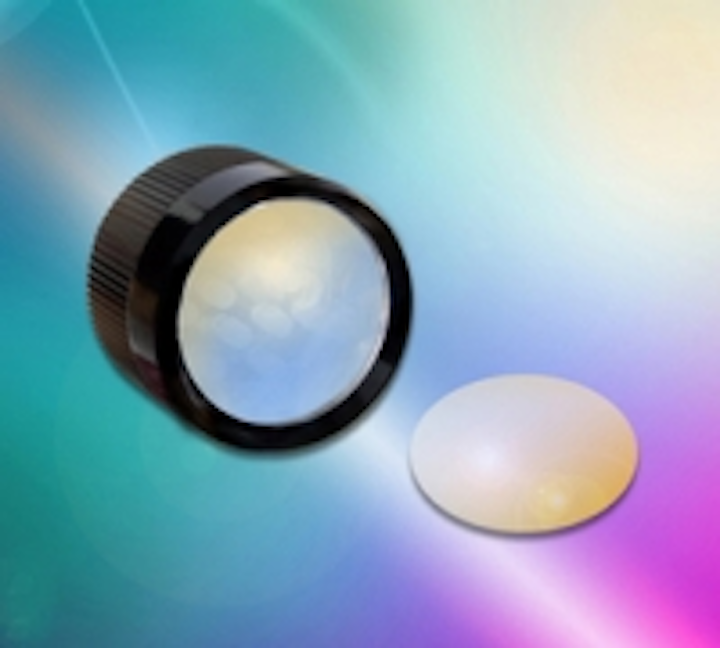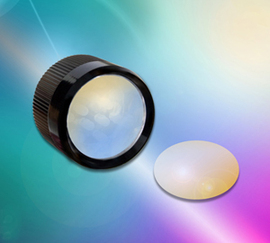 Date Announced: 14 Apr 2009
April 9, 2009 – Santa Paula, CA – Abrisa, a global leader in glass fabrication and thin film optical coatings, introduces new color correction filters for energy-efficient LEDs. The innovative LED filters are ideal for interior and architectural lighting design where the harsh light of white LEDs is unwanted or the customer may require brighter color saturation or subtle diffusion.
Color correction using dichroic LED filters is a convenient solution in applications that may involve a variety of colors or customized lighting tasks. These durable filters can be easily interchanged to achieve color variations, subtle diffusion, or to create a dramatic lighting atmosphere. They offer a very affordable alternative to replacing the actual LED lights and the cover glass filter also offers added protection to the LED pod. LED color correction filters are available in transparent or antireflective (AR) coatings to maximize LED light output. Custom designs, patterns, screen prints, even frosted glass can be used in conjunction with AR and color coatings to produce unique effects, depending on the customer's requirements.
Color correction filters are available in sizes ranging from micro-optics up to 27 inches in diameter and operate between -60 degrees C and +100 degrees C. Any color of the spectrum can be achieved with the new LED color correction filters from Abrisa. Please stop by Abrisa's booth #2083 at Lightfair International, May 5 – 7, 2009, Jacob K. Javits Convention Center, NYC, to view these new dichroic LED filters.
Abrisa and its sister company, ZC&R Coatings for Optics (Torrance, CA), combines coatings and custom glass fabrication and processes, such as screen printing, etching/cutting, glass strengthening, precision machining, busbar, bonding, and assembly for electronic, optical, lighting, industrial, display, biomedical, military, aerospace markets, and more.
About Abrisa
Abrisa is a global manufacturer of high quality glass products and optical coatings for electronic, optical, lighting and industrial applications. Abrisa's customized glass fabrication includes glass strengthening and coatings, screen printing, precision machining, cutting and edging services, and clean room specialty packaging. Abrisa recently acquired Sycamore Glass Components (Sycamore, IL), a glass manufacturing facility specializing in fabricating advanced technology, military, display and optical products, while specializing in smaller, custom projects. In 2007, the company also acquired ZC&R Coatings for Optics (Torrance, CA) to provide innovative and reliable precision optical coatings and components as part of the Abrisa family of products.
Contact
ABRISA Complete Glass & Coatings Solutions 200 S. Hallock Drive Santa Paula, CA 93060 Contact: Nate Strausberger, Sales Manager - Lighting Phone: 1.877.622.7472 (1.877.6.ABRISA) Fax: 1.805.525.8604
E-mail:nates@abrisa.com
Web Site:www.abrisa.com