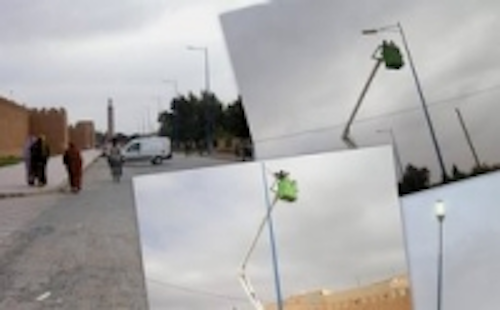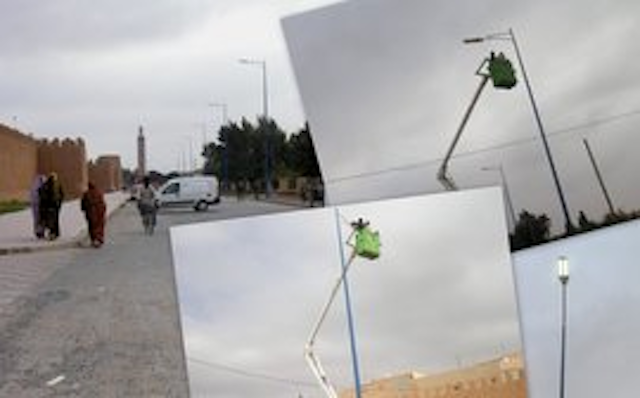 Date Announced: 05 Apr 2009
At the beginning of 2009, BBE LED started our first pilot project about LED street lights in Morocco by the help of the distributor EEBC. Morocco need this kind of innovative and energy saving products to solve the series problem of energy crisis.
Above is the picture which taken from our partner was installing our BBE LED Street Lights, this is not a new road, they need remove the traditional street light head, and install our LED Street Light.
For this project, we have installed our BBE LED Street Light LU4 and LU6, they are 112W and 168W, with 8,400lm and 12,600lm flux, which can replace the 250w and 400w high pressure sodium light directly.
In North Africa market, this is our first time to show you our LED Street Light, but it is not our first export to here, this project was in Morocco, later, we will show you more of our BBE LED Street Light Projects in their neighbor countries such as Egypt, Sudan, Liberia, Tunisia, Algeria, Morocco, Azores Islands, and Madeira Islands.
After finish the test of the pilot projects, BBELED will replace at least 5000 pcs existing HPS with our LED Street Light in Morocco. If you are interest in our products or our company, feel free to contact us.
Contact
Jason Yang Marketing Director, Marketing Department Tel.: +86 755 2958 8988 Ext. 837 Fax: +86 755 2958 8616 Mobile Phone: +86 138 2317 7749
E-mail:jasonyang@bbeled.com