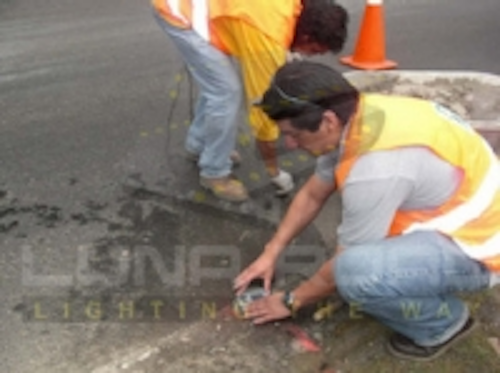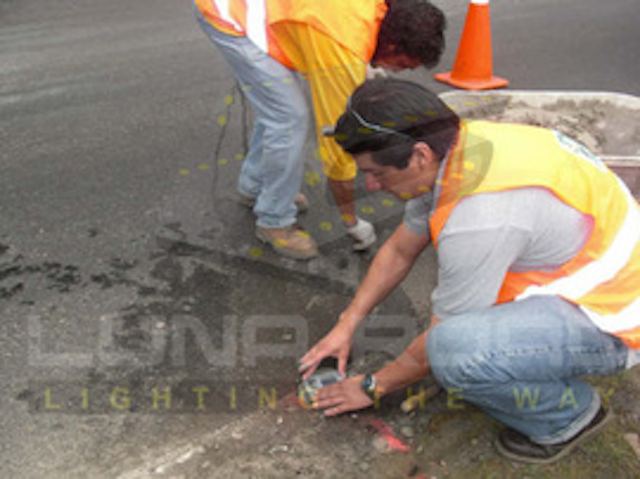 Date Announced: 02 Jul 2009
Luna Road, a company that specializes in the design, manufacture, supply and installation of the new high-tech solar powered road studs, illuminates the dangerous road leading up to the infamous Tunnel Zurqui in Costa Rica.
The Tunnel Zurqui, also known as "The Tunnel of Death" is one of the most dangerous roads in the entire country of Costa Rica. Many drivers frequently get into serious and fatal accidents on this winding, narrow and dark mountainous road.
Luna Road, in conjunction with the road authorities in Costa Rica, have installed Luna Road Lights on the dangerous roads and curves leading up to the treacherous Tunnel Zurqui in a bid to help increase road safety, and help reduce the number of road accidents and fatalities at this particular death trap.
The LR-200 Luna Road Light Series was the major model used on this particular project. Each LR-200 Luna Road Light Series was installed in the foundation of the road, creating a flushed finish effect.
Feedback from the Luna Road Light project at the Tunnel Zurqui has been extremely positive and successful so far. Many drivers who now approach this dangerous road at night are tremendously satisfied with the distance visibility delivered by the Luna Road Lights, which helps to alert and warn the drivers of the oncoming dangers that exist on the road ahead; helping to guide and protect the drivers safely along their way.
Luna Road will continue to work extremely hard with the authorities in deploying the Eco Friendly Luna Road Light Safety System, to help reduce the high number of human fatalities that stem from the growing global road vehicular accident epidemic.
Contact
Luna Road LLC. 429 Lenox Avenue Suite: R-608 Miami, Florida 33139 Ph: 1-800-257-0314
E-mail:info@lunaroad.com
Web Site:www.lunaroad.com